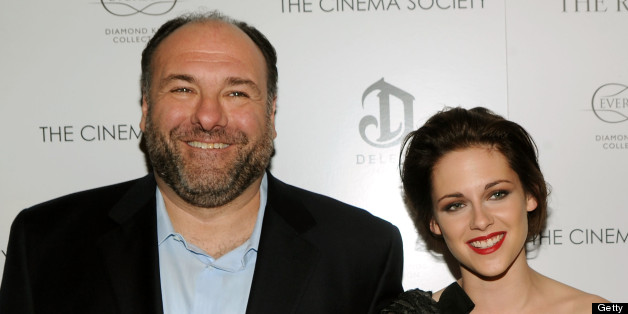 Kristen Stewart is speaking out about James Gandolfini.
The 23-year-old actress, who starred with the late actor in 2010's "Welcome to the Rileys," released a statement to Entertainment Weekly today, saying that she was crushed to hear about Gandolfini's untimely death last week.
"When I heard of James' passing I was in New Orleans, where we met shooting, and every memory flooded back and gutted me," she tells EW. "I'll hold that time near to me forever. He was immeasurably great. My heart goes out to his beloved family."
Stewart and Gandolfini bonded after shooting their indie drama, in which she played a stripper/prostitute whom Gandolfini tries to save after struggling to cope with the death of his child. Back in 2009, Stewart told USA Today, "Jim was the sh*t. He's quiet. We got along well because we let it happen the way it's supposed to. It was very organic, very cool."
And Gandolfini was a huge fan of the "Twilight" star as well, telling Variety in a piece last year that her performance in "On the Road" was remarkable.
"Kristen Stewart is one of the mad ones. But mad in a beautiful way," he wrote. "And she is determined to make people mad. To show them she is more than Bella in 'Twilight.' To show them she does burn, and smolder, and wants more out of her career and life. And smolder she does."
Gandolfini died at the age of 51 on June 19 after suffering a heart attack while on vacation in Rome, Italy, with his son Michael.
BEFORE YOU GO
PHOTO GALLERY
The Best Of James Gandolfini On 'The Sopranos'