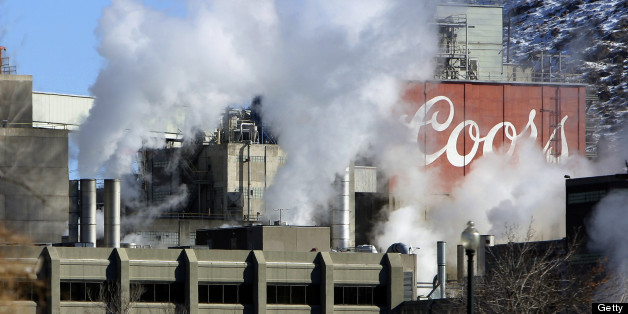 Who goes through 1.5 million gallons of beer daily, yet doesn't get wasted?
The MillerCoors factory in Golden, Colo., which now reuses or recycles every scrap of waste it produces, to the tune of 135 tons of trash each month.
Per a company release, "waste" includes 100 percent of its byproducts, including all glass, paperboard, plastics, metal and brewing byproducts. Other refuse -- like cafeteria scraps and floor sweepings -- gets sent to a waste-to-energy facility and used as an alternative fuel source to generate electricity.
The initiative was not without costs, reports the Denver Post, requiring $1 million in various equipment purchases and new infrastructure. But MillerCoors now projects a $1 million increase in revenue each year, as a result of selling recycled materials, thereby justifying the initial investment.
The accomplishment is unique to MillerCoors: no other brewery of any size is completely landfill-free. A point worth noting, writes the Denver Business Journal, because the brewery in Golden turns out more beer than anywhere else in the United States.
A run-down of each major category of brewery waste, and how it's recycled, via the Denver Post: used hops and barley are trucked away to feed cattle; glass is recycled via conventional methods; used plastic wrap is converted into building materials for outside decks; scrap metal is sold; and cardboard gets re-milled.
Kelly Harris, a shop floor technician at the brewery and the employee credited with making the push to recycle, says the project has been in the works since 2011.
In a speech at the brewery Monday, he credited coworkers for their willingness to go green. "There was not one person that said, 'Hey, I don't think this can happen,'" he recalled to CBS.
BEFORE YOU GO
PHOTO GALLERY
MillerCoors Brewery In Golden, Colorado