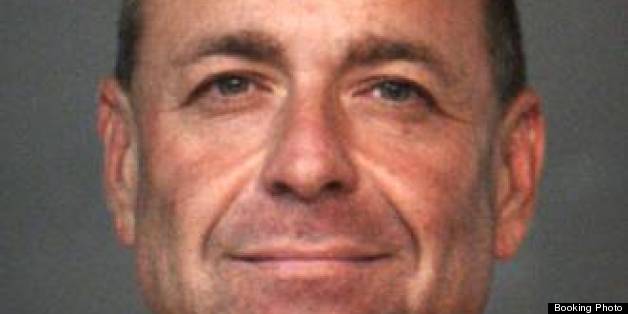 A crossdressing man was arrested for striking a college security guard with his car as he tried to drive off the Loma Linda University campus near San Bernadino, Calif., where he was allegedly trying to take surreptitious photos of female students, the Los Angeles Times reports.
The San Bernardino County Sheriff's Department told the Times that on June 4 Rodney Kenneth Petersen, 46, dressed as a woman and attempted unsuccessfully to enter areas of a women's dormitory on the Loma Linda campus that were restricted to students.
Campus staff confronted Petersen, the Press-Enterprise in Riverside, Calif., reports, who then headed to his vehicle in the parking lot. Security guards tried to stop Petersen, but he allegedly drove off and struck a campus officer with his car in the process, causing minor injuries, authorities told the Pasadena Star-News.
Police also allege that Petersen dressed as a woman to enter several other women's facilities in Rancho Cucamonga and Yucaipa "in an attempt to photograph unsuspecting women using a cellphone he had hidden in his purse," Sgt. Ed Finneran said in a statement.
Petersen was arrested by San Bernardino County sheriff's deputies in his home on June 21 and booked on suspicion of assault with a deadly weapon. He was released Saturday on a $50,000 bond.
BEFORE YOU GO
PHOTO GALLERY
Most Dangerous College Campuses: According To The Daily Beast's Analysis