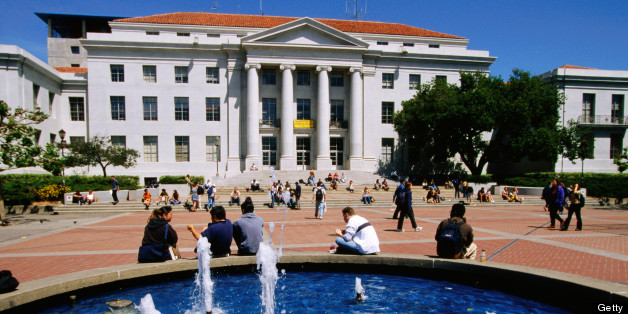 The Supreme Court's decision on affirmative action will not affect California's public universities because they do not consider race or ethnicity in admitting students, officials said.
"We are prevented by state law from using race-conscious criteria in admissions," said Dianne Klein, spokeswoman for the University of California system.
The Supreme Court sent a case involving affirmative action back to the lower courts Monday, effectively making it harder for universities to use race as a factor in admission. The case was brought by Abigail Fisher, a white student who was denied admission to the University of Texas, which uses race as an admission factor.
The 7-1 decision said the lower court had to examine more carefully whether the university correctly used affirmative action to achieve diversity or whether it could use race-neutral criteria such as family income instead.
Yet the court also supported the goal of diversity on university campuses.
"The attainment of a diverse student body serves values beyond race alone, including enhanced classroom dialogue and the lessening of racial isolation and stereotypes," U.S. Associate Justice Anthony Kennedy wrote in the majority opinion.
U.S. Associate Justice Elena Kagan recused herself from the case.
California's public universities have been barred from using race as a factor in admissions since voters approved Proposition 209 in 1996. The proposition forbids universities from using race, sex, ethnicity or national origin in admissions.
Since then, the number of minority students admitted to the 10-campus UC system has dropped. At UC Berkeley, for example, African-American students made up 7.3 percent of enrollment in 1995. In 2011, they made up 3.9 percent.
The UC system has been unable to reverse that decline, though it is trying because all students benefit from a more diverse enrollment, Klein said. Among the factors considered are applicants' socioeconomic status and where they live.
"We live in an increasingly interconnected, international environment," she said. "It does no one any service to have an isolated, insular class. ... We would like to be more diverse than we are."
Most UC campuses now use a comprehensive approach in admissions, considering factors beyond applicants' grades and test scores. Those factors include number of Advanced Placement and honors classes taken; achievement in activities such as arts or sports; and response to personal difficulties. Students get a score based on those factors, with academic record given the most weight.
Students who graduate in the top 9 percent of their class are automatically admitted to a UC campus but not necessarily to their first choice.
UC Berkeley and UCLA, the most competitive campuses, use a more in-depth approach in which a small group of students receives a second review. The person doing the review cannot see the student's race, Klein said.
Admission to the state's California State University system is based on a student's grade-point average and test scores only, spokesman Mike Uhlenkamp said. Applicants don't write essays, as they do for the UCs. Students who graduate in the top third of their class are automatically admitted to a CSU campus although, as with the UCs, not necessarily their top choice.
Private universities have more flexibility in trying to create a diverse enrollment. In the past several years, California Lutheran University in Thousand Oaks has tried to recruit more minority and low-income students, thinking everyone benefits from a more diverse campus.
So officials are recruiting students from areas where the university usually gets no applicants -- downtown Los Angeles and Seattle, for example -- said Michael Elgarico, director of undergraduate admission. It also is working with nonprofits and other community organizations to bring underrepresented students to campus, giving them a glimpse of college.
Enrollment data indicate that approach has worked. In 2007, Latino students made up 14.5 percent of CLU's enrollment. Now they make up 22.3 percent. The percentage of African-American students went from 2.9 to 4.5.
"We think to provide a really rich academic environment, we should give students as broad an exposure to backgrounds and cultures as possible," Elgarico said. "We have to get past our borders." ___
BEFORE YOU GO
PHOTO GALLERY
Supreme Court Justices