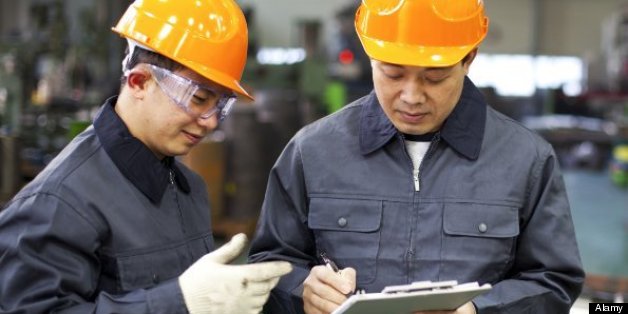 Every day 10,000 people will turn 65 until 2030. This oft-cited statistic is already impacting conversations around health care, caregiving and the economy.
U.S. News and World Report recently reported on the challenges of an aging workforce, and gathered a list of the 20 professions with the oldest jobholders using information from the Bureau of Labor and Statistics. One thing this listing of jobs with the oldest employees confirms? The makeup of America's workforce has definitely changed. We doubt Millennials will be clamoring to replace pattern markers and print binders, two of the professions which have the highest percentage of workers older than 55.
Retirement at 65 looks more and more like a pipe dream, especially considering how little most Americans have saved for their golden years. One study found that boomers only have enough saved for two-thirds of retirement; in another, "only 24 percent of workers at least 55 years old have set aside more than $250,000 for retirement (excluding the value of their primary residence and any traditional pensions)," wrote U.S. News.
This lack of savings and financial uncertainty may be part of why the workforce will continue to grey. The Bureau of Labor Statistics' projected percentage change in the labor force between 2006-2016 tells the story: While the number of workers between 25-54 is only expected to grow 2.4 percent, the spike is huge for older age groups. For those 55-64, it's expected to grow 38.6 percent; for those 65-74 it will jump 83.4 percent and for those older than 75, 84.3 percent.
To see the list of 20 professions, take a look at the slideshow below and tell us your thoughts in the comments section.
CORRECTION: A previous version of this post misstated that 10,000 people turn 65 annually, rather than daily.
BEFORE YOU GO
PHOTO GALLERY
Occupations With The Oldest Jobholders