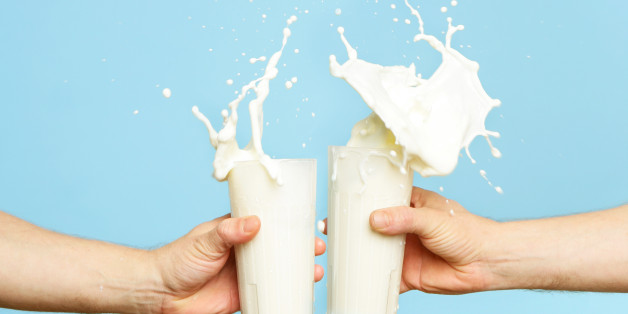 A lack of calcium and vitamin D can lead to a variety of negative health issues. But opinions have varied over the years as to whether women should take calcium and vitamin D supplements after menopause for bone health. Now a new analysis could help clear up some of the confusion by lending credence to the argument that supplements are beneficial -- at least when it comes to women taking hormones after menopause.
An analysis published this week in Menopause, the journal of The North American Menopause Society, found that calcium and vitamin D supplements and hormones combined had a synergistic effect. As a result, women using both therapies enjoyed much greater protection against hip fractures than women who did one therapy or the other, according to a press release.
Taking only supplements wasn't significantly better than taking no supplements and no hormones. But a woman who had a total calcium intake greater than 1,200 mg/day through supplements and diet saw a strong benefit from hormone therapy.
In addition, the benefit was strong in women who had greater intakes of vitamin D.
The analysis, from the Women's Health Initiative trial, looked at nearly 30,000 postmenopausal women in the hormone trial. Some 8,000 took supplemental calcium and vitamin D and some 8,000 took look-alike placebos. Researchers studied the hip fracture incidents among women who took hormones and supplements, those who took hormones alone and those who took neither one.
Of the women who took both hormones and supplements, there were 11 hip fractures per 10,000 women per year. When it came to those who took hormones only, there were 18 hip fractures per 10,000 women per year; the number was 25 among those who took supplements alone and 22 among those who received neither therapy.
The researchers believe that women taking postmenopausal hormone therapy should also take supplemental calcium and vitamin D, noting that the benefits seem to grow along with the total intake of calcium and vitamin D, according to a press release.
The analysis, which will be published in the February 2014 print edition of Menopause, contradicts some previous research.
In February, the U.S. Preventive Services Task Force released new recommendations for the use of the combination of vitamin D and calcium supplements to prevent bone fractures, saying there was insufficient evidence to suggest that the two are useful in reducing bone fractures in healthy postmenopausal women.
But the task force admitted that further research was needed.
BEFORE YOU GO
PHOTO GALLERY
Eat This, Not That: Foods To Avoid During Menopause