Channing Tatum continues to be an amazing dad. Rather than sell the first photo of his baby to the highest bidder, as many celebrity parents do, he and his wife Jenna Dewan-Tatum decided to control the release of the photo themselves to prevent the paparazzi from harassing them in order to snap a picture of baby girl Everly. Instead they posted a picture of her themselves on Facebook for the actor's very first Father's Day.
Tatum explained, "We didn't want to go through a tabloid — we just wanted to let it out so paparazzi would stop trying to hound us. You know, here it is, that's it. Now, let us be," in an interview with "Entertainment Tonight" Canada.
Nice to see celeb parents showing off their little ones just for the joy of it, rather than being paid by a tabloid.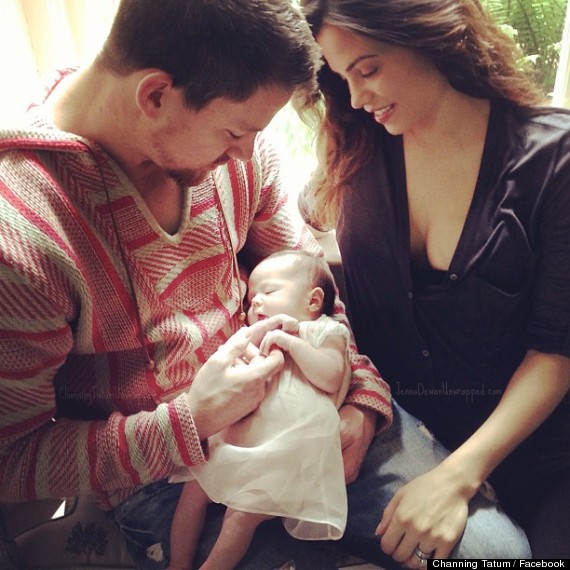 BEFORE YOU GO
PHOTO GALLERY
Celebrity Babies 2014