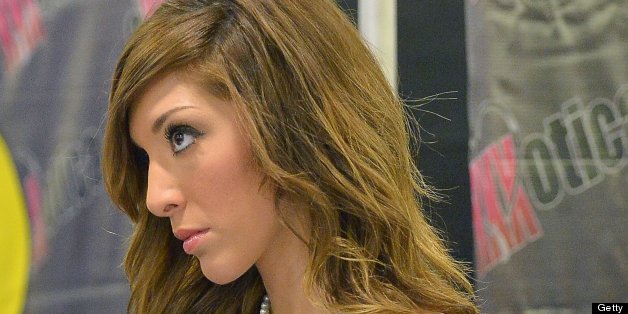 Farrah Abraham has a message for Charlie Sheen -- in response to that time he called her a "desperate guzzler of stagnant douche agua," of course. The "Teen Mom" was initially excited to meet the actor and flirtatiously texted him about a possible rendezvous, before it all fell to pieces. Abraham sent the pair's text messages to the press, and Sheen proceeded to eviscerate her online.
In response, Abraham toldHollywoodLife, "I don't really even care. That's coming from someone so old and he needs to get his stuff together. I don't even care. Anything he says doesn't even make sense to me. He's meaner than Amanda Bynes. I would never go on an intimate date with Charlie Sheen. He is really not my type at all."
We can't wait to see Sheen's response to this, given that the last time Abraham tangled with him he congratulated her on surviving a lobotomy and made fun of her "tranny-boobs."
BEFORE YOU GO
PHOTO GALLERY
Celebrity Feuds