Willoughby took the stage for the finale of "The Voice UK" this week in a black dress with elegant lace cap sleeves, a plunging neckline and a high slit up the front. Accenting her look with a red lip and retro blonde waves, Holly looked every inch the glamorous host. But the dress inspired 139 complaints to the BBC, according to the London Evening Standard, causing a BBC spokesman to issue the following statement:
We're sorry if some viewers found Holly's dress to be unsuitable. Holly enjoys fashion and we felt the dress she wore for the live final of The Voice UK was glamorous and wholly appropriate for the occasion. We don't believe it would have gone against audience expectations for a TV spectacle such as this.
We bet that BBC complainants aside, there were plenty of viewers who thought Holly's gown wasn't particularly racy either.
See the dress in question: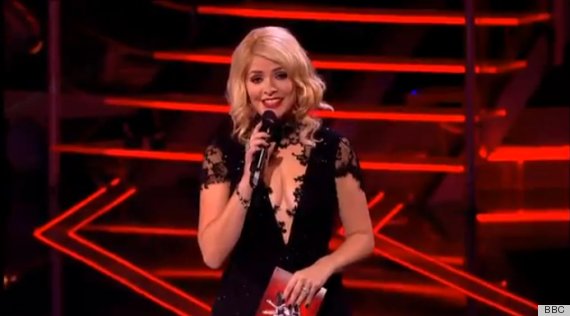 Holly's outfit wasn't nearly as wild as these babies:
PHOTO GALLERY
The Wildest Dresses Of All Time