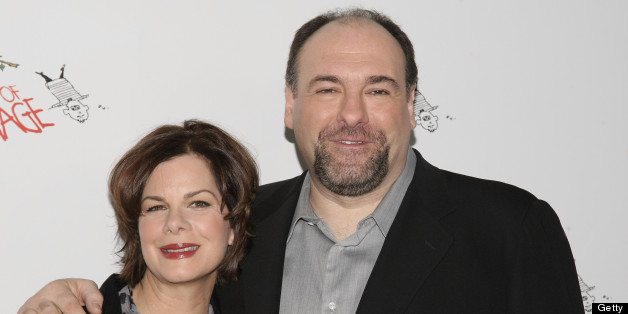 Marcia Gay Harden opened up to The Hollywood Reporter this week about her relationship with recently deceased actor James Gandolfini, and how he helped her cope with the end of her marriage.
The two actors starred as husband and wife in the Broadway play "God of Carnage" in 2009 and became close friends. And it was during the play's run in Los Angeles in 2011 that Gandolfini stepped up to help his costar deal with her divorce.
"At that point, my own marriage was breaking up -- and James was an absolute rock for me, he even taught me how to help my kids get through it, since he'd been through it himself," she said.
Gandolfini went through a divorce of his own in 2002, and Harden said his experience with heartbreak and his unwavering friendship helped her overcome the end of her marriage.
"He was a gorgeous friend, he was there so many times for me, for a drink, a coffee, a long talk," she said.
Gandolfini suffered a heart attack and died on June 19 in Italy. Click through the slideshow below to see how stars reacted to the actor's death.
Keep in touch! Check out HuffPost Divorce on Facebook and Twitter.