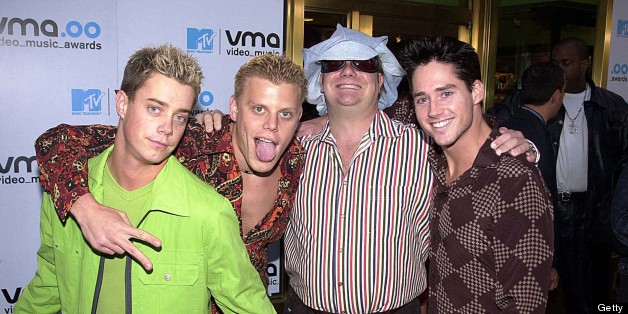 2gether star Noah Bastian has come out about his drug addiction and now, he's making a serious effort to change.
Bastian played "The Shy One," Chad Linus, in 2gether, the fake boy band that MTV formed in the early 2000s known for tunes like "U+Me=Calculus" and "Say It (Don't Spray It)." But in the past few years, Bastian's life has taken a turn for the worse.
The singer has been battling a serious meth addiction, and took to Facebook to open up about his struggle. (The post has since been deleted.)
"Everyone needs to know that this is hard for me to admit and please, please be gentle with your messages to me because despite what you think you know of me, I am NOTHING more than a human being with feelings and emotions who is asking for nothing from anyone. This is a project that will help me and so many others and open people's eyes up to this EPIDEMIC our world faces called drug addiction!!!! This is something that has taken me years to realize [and is] the reason I am the shell of a person I used to be! Please if u have something to say to me, please make it hopeful and loving!! Today has been hard for me so please, keep it civil and know that once again, I'm a person with feelings!"
Bastian's brother Tyler launched a Kickstarter campaign to chronicle Noah's journey as he attempts to get clean. Check out a clip from their upcoming documentary "Noah: Clean, Prison Or Dead" here.
Although band member Michael Cuccione passed away in 2001, TMZ reported last year that remaining members Bastian, Alex Solowitz (Mickey), Kevin Farley (Doug) and Evan Farmer (Jerry) were launching a "2gether" reunion, and the group posts updates on their official Facebook page frequently.
Correction: A previous version of this article incorrectly referred to Michael Cuccione as Michael Caccione.
PHOTO GALLERY
TV Reunions We Want To See