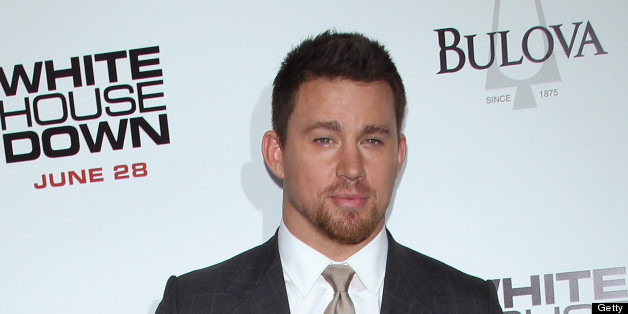 Next up on Channing Tatum's global takeover checklist: directing, singing and dancing.
In an interview with THR, Tatum teased more details about "Magic Mike 2," which the actor still says he could direct. "That's sort of where we are at -- either [my producing partner] Reid Carolin and I will direct it together, or we'll have Greg Jacobs direct," Tatum offered. Jacobs has worked with "Magic Mike" director Steven Soderbergh as an assistant director for years.
Those comments echo ones made by Tatum in an interview last September. At that time, Tatum noted that a musical version of "Magic Mike" would come before any planned sequel. The actor has said in the past that "Magic Mike 2" would be a road trip movie, comments he reiterated to THR. "It will essentially be the movie that everyone thought the first one was going to be: crazy and fun and less slice-of-life and less drama," he told THR. "The first one, we had to make not so cheesy and campy; this one we are going to swing for the fences."
As for other future projects, Tatum was attached to a remake of "Guys and Dolls" back in April, and it's a movie he would eventually like to make with Joseph Gordon-Levitt.
"He has always been a music man, and he is convinced I can be, too," Tatum told THR. "He brought up the idea [of 'Guys and Dolls'], and I had never seen it, so I went and watched it. But nothing is set up. Joe is working on the music, and that's it. I am dying to do it; I don't know if it will happen two years from now or more."
For much more on Tatum, head to THR.
[via THR]
PHOTO GALLERY
'White House Down'