When Charles Keller learns of a child who is sick and weak, he'll do whatever it takes to make that kid feel as strong and powerful as a superhero.
After the successful Arizona businessman made a killing with an investment in Apple in the 90s, Keller decided to indulge in one of his favorite hobbies and bought a $65,000 Batmobile replica, azcentral.com reports. But the comic aficionado wasn't interested in just treating his two boys to rides in the sleek black vehicle fit for a Hollywood film set.
He decided to use the car to lift the spirits of children battling serious illnesses.
"I can't cure cancer or any disease," Keller told azcentral.com. "But I can give them a moment. A night where kids and parents can enjoy the same thing."
Since he purchased the Batmobile in 2009, Keller has invited a number of families with sick kids to take the car out for a spin. But it was in 2011, when a 4-year-old who had just gotten a kidney transplant asked to go to the Batcave, that Keller decided to take his mission to the next level.
He transformed his 5,000-square-foot warehouse into Batman's headquarters.
Kenyon Antone, a 9-year-old battling a respiratory illness, recently got to revel in the full Batman experience, myfoxphoenix.com reports.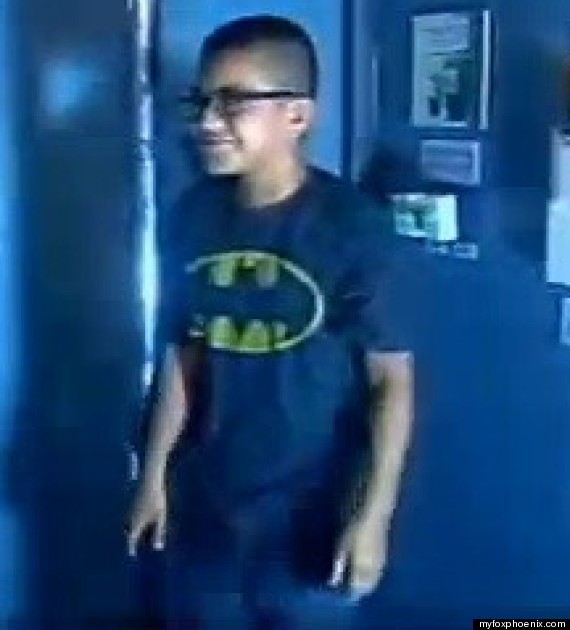 The beaming kid had the honor of pressing the green "button of courage" and gained entrance to Batman's hideout where he slid down a pole, toyed with the superhero's gadgets and rode around in the Batmobile.
"It's the thing that kinda gets me up and gets me going in the morning," Keller told the news outlet. "This has now really become what I do as my profession and I have the greatest job in the whole world."

BEFORE YOU GO
PHOTO GALLERY
People Receive The Best News Ever