Gwyneth Paltrow might not be known for showing much skin on the red carpet, but she bares quite a bit in some lacy lingerie for her new flick "Thanks for Sharing."
In "Thanks for Sharing," the 40-year-old plays Phoebe, a woman who falls in love with Adam (Mark Ruffalo), a recovering sex addict who hasn't been in a relationship in five years, Vanity Fair notes. But Phoebe is seemingly willing to cater to some of his fantasies. Paltrow's character strips down to some skimpy, dominatrix-style black lingerie and gyrates for her man in one particularly sexy scene.
The role is quite the departure for the Oscar-winner, whose most notable works include "Shakespeare in Love," "The Royal Tenenbaums" and "Iron Man." She previously told E! News she decided to sign onto the film after meeting director-screenwriter Stuart Blumberg, who also co-wrote "The Kids Are All Right." Filming only required a few weeks of her time in New York and it was a nice change from the blockbuster action trilogy.
She even learned something new, too.
"There's a line in the movie where somebody says something like, 'Isn't sex addiction just an excuse that men use when they get caught cheating?'" she said on the red carpet last year when the movie premiered at the Toronto International Film Festival. "But actually it is a real pathology. And it was interesting to learn about it and to see what the behavior is and what causes it and how people are sober. It was very interesting."
"Thanks for Sharing" is set to hit theaters Sept. 20.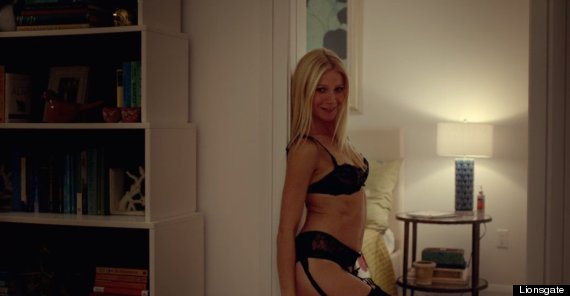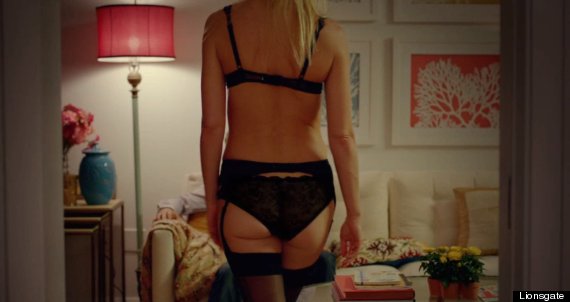 BEFORE YOU GO
PHOTO GALLERY
Gwyneth Paltrow's Style Evolution