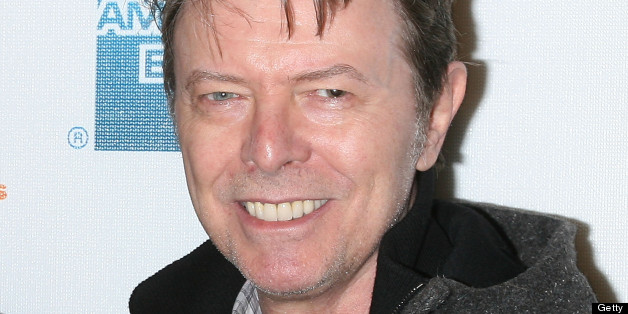 Now that "Hannibal" Season 2 has been greenlit, the show is looking to add a number of high profile guest stars -- including David Bowie.
According to Zap2It, creator Bryan Fuller has been eyeing British rocker David Bowie for the role of Hannibal Lecter's uncle, Count Robert Lecter, for some time. Now, E! News is reporting that Fuller has offered Bowie the role.
"We have reached out to David Bowie to see if he's interested and available," Fuller told E! News. "We would love for him to play Hannibal's uncle, who is a character from the literature and in the books."
Fuller admitted that they have yet to receive an answer, but remain hopeful that the musician will take part in Season 2. They have reason to be optimistic -- as Zap2It noted, Bowie attended the "Hannibal" movie premiere in 2001, so he apparently has an interest in the character.
In Thomas Harris' prequel novel, "Hannibal Rising," the character of Robert adopts a 16-year-old Hannibal before being killed by the Nazis, but Fuller told E! that "since our timeline is a little more present, there's a little bit of J.J. Abrams-style alternate universe storytelling where he could still be alive."
The low-rated but critically acclaimed series, starring Mads Mikkelsen as Hannibal Lecter and Hugh Dancy as FBI profiler Will Graham, will return to NBC in 2014.
For more on "Hannibal" Season 2 and Bowie's casting, click over to Zap2It and E!Online.
Tell us: Would you like to see Bowie as Hannibal's uncle?
PHOTO GALLERY
Stars' Missed TV Opportunities