KISS frontman Paul Stanley might be a rock god onstage, but when he steps out on an average weekday with his family he looks like a regular dad (with rock star hair).
On Wednesday, Stanley went makeup free when walking around Beverly Hills with his wife, Erin Sutton, and four children: Evan Shane, Emily Grace, Colin Michael and Sarah Briann. The 61-year-old singer traded his white face paint for some sunglasses and his guitar for a KISS-themed Hello Kitty tote.
The happy family headed to Duff's CAKEMIX Bakery and DIY Studio on Melrose Avenue, where customers can decorate their very own confections.
Even though he is a world-famous musician, Stanley's family has kept him grounded and helped him to balance reality and rock 'n' roll.
"The whole idea of rock and roll lifestyle is a cartoon. It's a caricature," he told Men's Fitness in April. "And at times, it's made up of people emulating others; a few who actually live that lifestyle and many who claim to live that lifestyle. Don't kid yourself; the guy who's onstage in ripped-up jeans is wearing as much a costume as I am."
"And it applies to everyone in every life," he added. "It's discipline, it's understanding that passion for something is the key to success because passion will not only get you to success, but passion also gets you through failure. Those are the defining focuses of who I am and ultimately nothing's more important than family."
KISS is set to tour this summer, with dates scheduled for New York, Connecticut and Florida in August.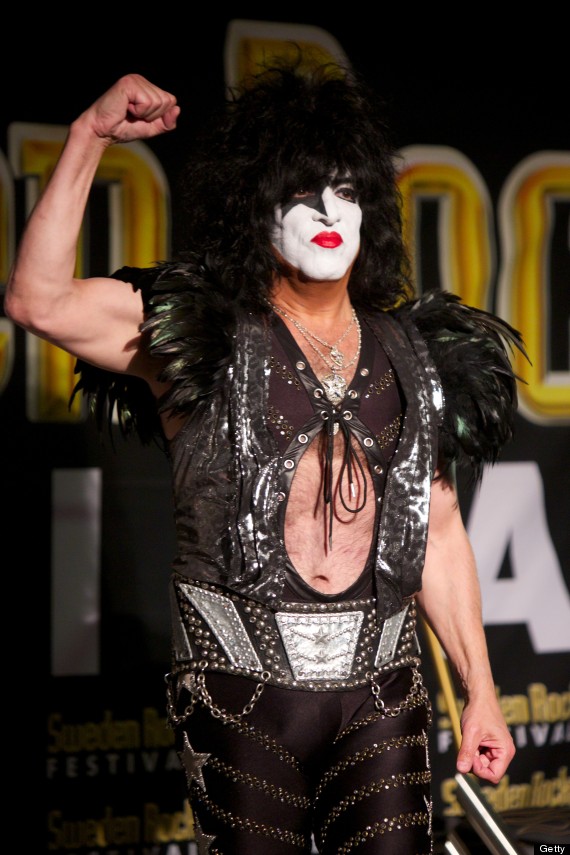 BEFORE YOU GO
PHOTO GALLERY
Celebrity News & Photos