Behold what is arguably one of the greatest portaits of Pablo Picasso in existence: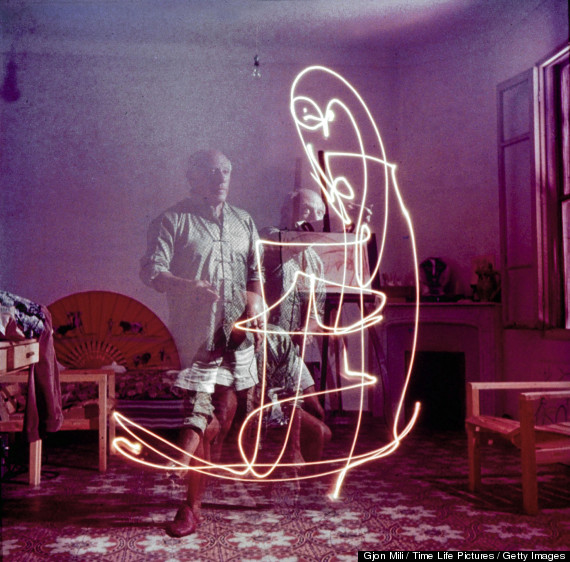 Triple exposure of artist Pablo Picasso drawing w. light at his home in Vallauris. (Gjon Mili/Time Life Pictures/Getty Images)
The captivating image was taken by Gjon Mili at LIFE Magazine, who managed to capture Picasso at play in the south of France, drawing on thin air with a small electric light. The 1949 photograph reveals not one, but three Picasso likenesses, all barely visible behind his life-size light creation.
We were certainly taken aback by the painter's knack for drawing with light. Let us know what you think of the photo in the comments.
BEFORE YOU GO
PHOTO GALLERY
Our Favorite Photos Of The Day