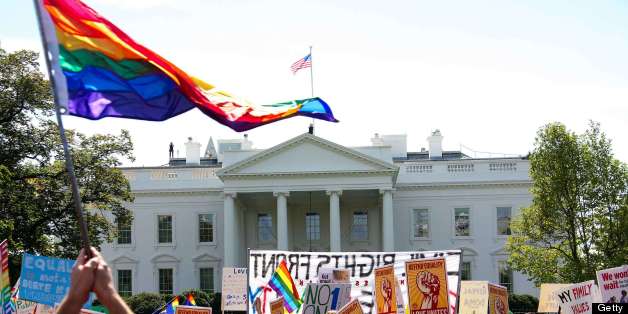 Following the Supreme Court's historic ruling on the Defense of Marriage Act and Prop 8, President Obama tweeted:
Today's DOMA ruling is a historic step forward for #MarriageEquality. #LoveIsLove

— Barack Obama (@BarackObama) June 26, 2013
With the President of the United States supporting gay marriage and equality, how long will it be before America sees its first gay President? According to a new survey by YouGov Omnibus, the answer is sooner than you might think.
23 percent of those surveyed believe that we will have a gay or lesbian president in the next 25 years. This compared to the 32 percent who believe we won't see a gay president in that time frame and the 45 percent who are unsure.
Among questions about a gay president, respondents were also asked about sexuality playing a part in voting for a political candidate. Of those surveyed, 57 percent said that sexuality did not factor into their decision when voting for a candidate, while 29 percent said they would be less likely to vote for someone if they were gay, and only 3 percent said they would be more likely to vote for candidate if they were gay.
Head on over to YouGov for the full results of the survey, and tell us in the comments section: Do you think we'll see a gay president in the next 25 years?
BEFORE YOU GO
PHOTO GALLERY
SCOTUS Decisions On Prop 8, Defense Of Marriage Act