After tragically losing one of her two pooches in a fire a couple months back, Ashley Greene has found herself some furry new friends. The 26-year-old "Twilight" actress, who just returned from a trip to Bali earlier this week, adopted two adorable new puppies from the Spot Rescue animal shelter in Los Angeles Thursday, and according to her Instagram caption, they are already part of her current dog Theo's family.
"Today felt like a great day to rescue a puppy... Or two! I couldn't take a brother without his sister! #spotrescue #love #life #theosnewfam," she wrote with the picture, before adding a second shot of one of the dogs lying on the floor with toys. "Well... Ralph's already made himself at home... #puppylove."
While she didn't mention the name of the second new addition, it goes without saying that she look thrilled to be taking them home. Who knows, maybe she can even meet Kendall and Kylie at the dog park ...
See photos of Ashley's new puppies below: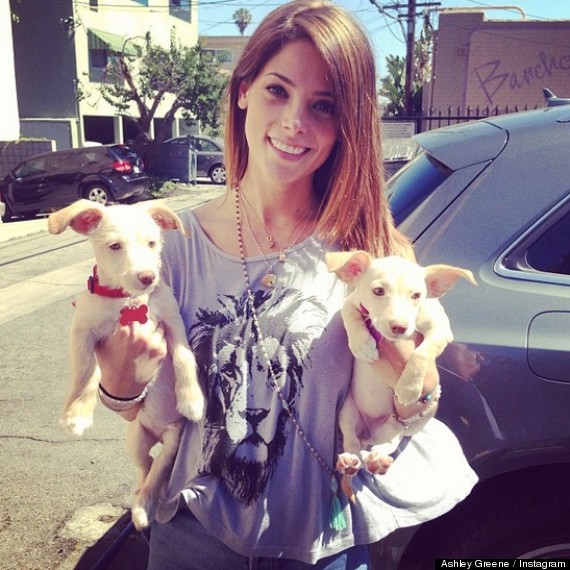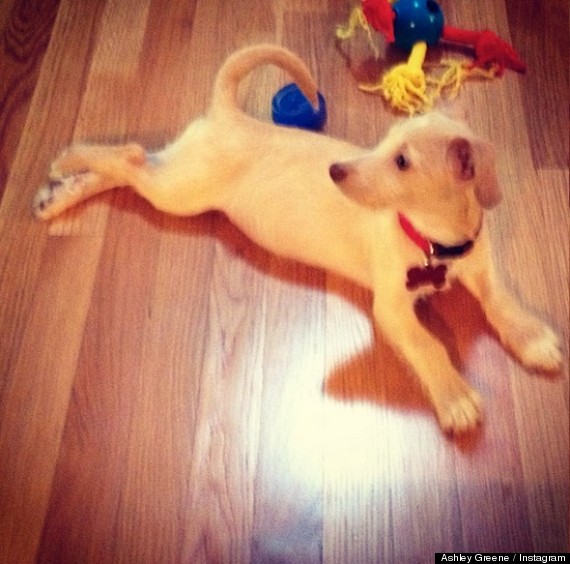 BEFORE YOU GO
PHOTO GALLERY
Celebrity News & Photos