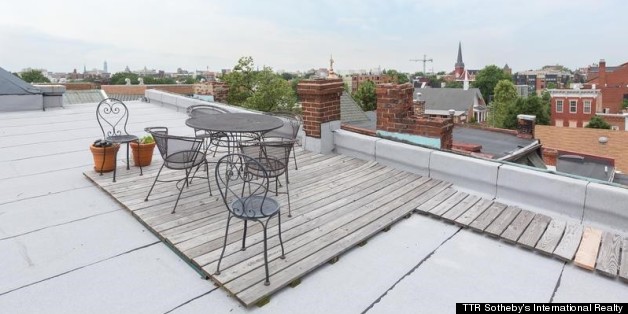 WASHINGTON -- If you've been looking for a unique home in D.C., look no further.
Engine House No. 7, one of the first firehouses established in Washington in the late 19th century, is on the market. A Sotheby's listing prices the townhouse, located at 931 R Street Northwest, at $2.65 million.
The 6,267-square-foot property includes three bedrooms (plus two additional one-bedroom in-law apartments), parking for four cars and a roof deck.
Oh yeah, and a really sweet brass fireman's pole.
Click through the slideshow to peek inside Engine House No. 7:
PHOTO GALLERY
Engine House No. 7 For Sale
Engine House No. 7 was put into service in January 1885 one month prior to the dedication of the Washington Monument. 931 R Street served as a firehouse for Engine Company No. 7 as well as Engine Company No. 4 until the early 1970's, when the District of Columbia Fire Department underwent reorganization. At this time, the property was sold to the Wolfe family who used the historic structure to manufacture harpsichords. Since 1992, Engine House No. 7 has functioned as the home gallery, studio and residence for renowned sculpture-artist Craig Kraft.
If a firehouse-turned-harpsichord-studio-turned-townhouse isn't grand enough for you, here are some more extravagant options:
PHOTO GALLERY
Living Large In Big Homes