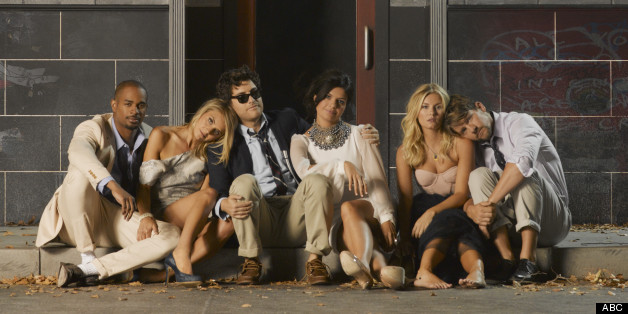 Well, this sooks. "Happy Endings" is officially over, according to Deadline, with production studio Sony TV giving up on finding a new home for the cult ABC comedy. The cast's options are set to expire this weekend, meaning that their contracts can no longer be renewed under their existing deals.
After ABC canceled the critically-acclaimed but viewer-challenged comedy, Sony attempted to find a new home for "Happy Endings" at USA, with TBS, NBC and Netflix also reportedly in the mix. Sadly, a savior did not appear, despite Sony's previous success at reviving its other bubble shows, "Unforgettable" at CBS and "Drop Dead Diva" at Lifetime.
After publicly supporting "Happy Endings" during its ratings struggles, ABC chief Paul Lee then changed his tune, telling EW, "I do think 'Happy Endings' is absolutely on brand. What we found was it was just too narrow. It was a very hard decisions because, as you know, I love that show and I found it very hard to make that decision. On the same token, I think 'Super Fun Night' and 'Mixology' are broader shows that will bring in a wider audience. So: Hard decision, not happy at all to see it go, but we feel it was on brand and so is ['Super Fun Night'] and 'Mixology.'"
We're totes emosh right now, but instead of mourning, let's focus on the good times and remember all the reasons why this comedy gem was sah ah-mah-zing.
Will you miss "Happy Endings"?
PHOTO GALLERY
'Happy Endings' Season 3