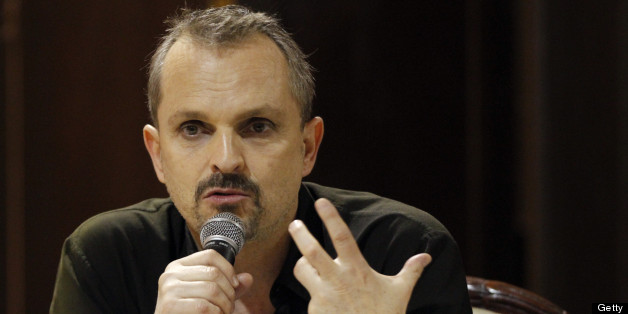 Miguel Bosé's family just doubled -- at least publicly.
With a pink crown atop his head and a regal pose, the Spanish singer's on the cover of the special Gay Pride Day issue of Spain's Shangay magazine. Next to the 57-year-old star the text reads "Miguel Bosé, proud of his family, opens up: "I have four children."
Until now Bosé had only publicly acknowledged being the father of two twin boys. In 2011 the singer announced the arrival of Diego and Tadeo via his social networks.
However, the Spaniard is now revealing that seven months after the birth of his first sons, another pair of twins were born: Ivo and Telmo.
"I don't have two children, I have four," Bosé told the magazine according to the Associated Press. "Very few people knew it. Until now."
During the interview, the artist also confessed that idea to use a surrogate mother was a suggestion from Puerto Rican star Ricky Martin, who had two boys via the method. Bosé also admitted to Shangay that being a single father in his 50s is not easy.
Check out Miguel Bosé's Shangay cover below: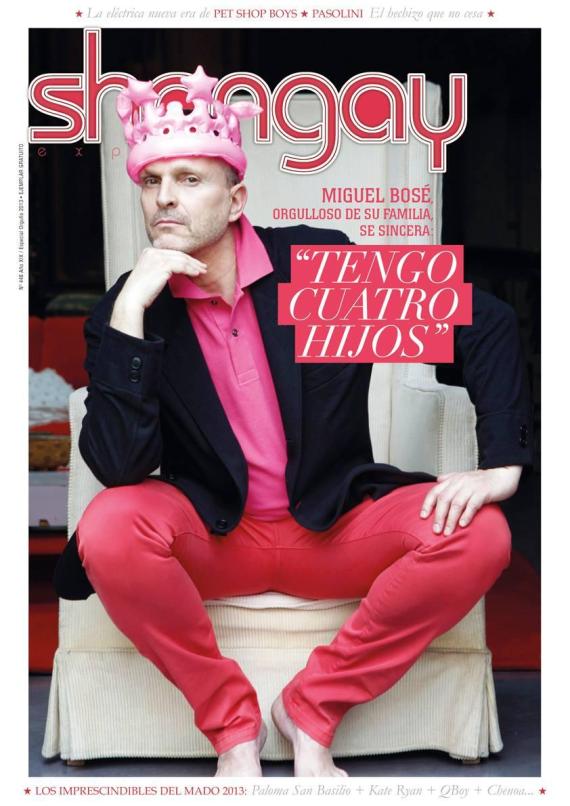 BEFORE YOU GO
PHOTO GALLERY
Gay Latino Barrier Breakers