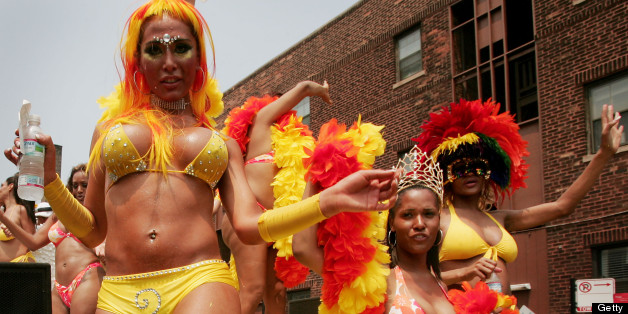 Chicago's annual Pride Parade is back this Sunday, bringing the thumping music, glamorous outfits and over-the-top floats to the North Side.
Kicking off at Broadway Street and Montrose Avenue, the parade starts at noon in Uptown and features 200 different floats, decorated vehicles, performance groups, a marching band and walking contingents. The entire production is expected to last two and a half hours.
From the starting point in Uptown, the parade proceeds south on Broadway, then south on Halsted Street, east on Belmont Avenue, south on Broadway, and east on Diversey to Cannon Drive. Public toilets will be set up along the route for those far from home.
Read more on Lake View (Chicago), IL Patch