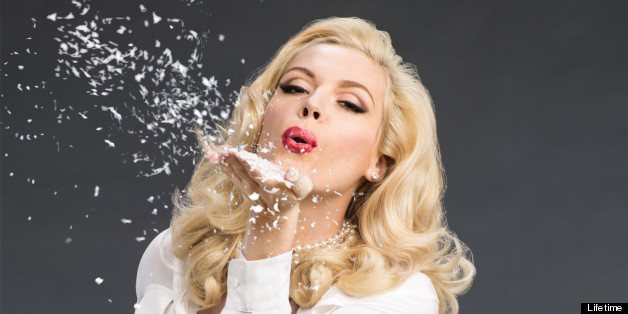 "The Anna Nicole Story" aired on Lifetime last night, and critics and tweeters alike quickly took to the Internet to offer up their (very strong) opinions.
The biopic chronicles the life of Anna Nicole Smith (played by Agnes Bruckner), a woman formerly known as Vicky Lynn Hogan, as she transitioned into the spotlight and eventually into a sad mess of alcohol and drug abuse. So how did it go over?
"Anna Nicole is a cheap, trashy, melodramatic Lifetime original movie that's at times so absurd you can't help but laugh -- which perfectly evinces the campy essence of Anna Nicole Smith," Jezebel's Tracie Egan Morrissey wrote.
Zap2it's Geoff Berkshire didn't go quite as easy on the film, saying it "disappoints both as a campy guilty pleasure and a movie with a surprisingly solid pedigree," referring to the fact that Mary Harron ("American Psycho") directed it.
Twitter, of course, was overflowing with tweets about the biopic.
Maybe one day we'll get an Anna Nicole biopic that isn't narrated by the ghost of Anna Nicole.

— Louis Peitzman (@LouisPeitzman) June 30, 2013
The Anna Nicole Smith movie on Lifetime is amazing.

— Denise Warner (@DeniseMarie13) June 30, 2013
It's scary that this actress looks EXACTLY like Anna Nicole Smith #AnnaNicole

— GenvieveM. (@ovoGG) June 30, 2013
Watching this Anna Nicole movie and she had a good heart, but what a hot mess. Pregnant and binging?

— Alfreda (@IfUSeekAlffy) June 30, 2013
Did you catch "Anna Nicole?" What did you think?
PHOTO GALLERY
Summer TV Guide