Just in time for your Fourth of July party, Bayou Bakery brings you... the Boozicle: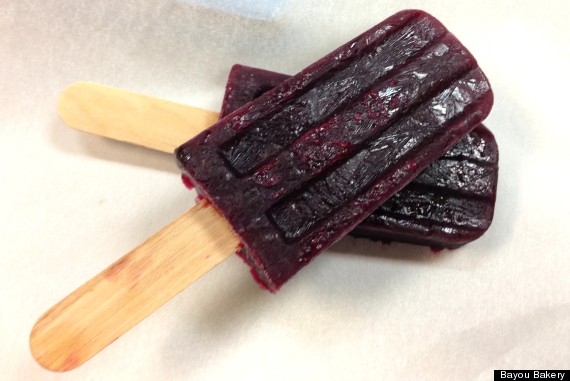 Bayou's boozy popsicle debuted Thursday in "ScrewBerry" (think of a blueberry screwdriver) -- blueberries, oranges and vodka blended and frozen into a perfect summer snack.
Expect more flavors -- Berry Coolada! Rum Bananas Foster! -- to be introduced throughout the summer.
If you decide to make your own boozy popsicles at home, keep in mind that a proper alcohol-to-mixer ratio is key for freezing:
A good rule of thumb is to make your ice pop mixture 15-20% alcohol, or 1 part booze to no more than 4 parts mixer. This measurement is for the hard stuff, so if you're using wine, you can use more.
PHOTO GALLERY
Boozy Popsicles