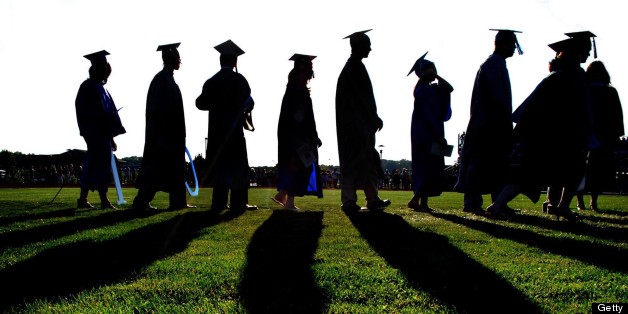 If you just graduated from college, chances are you'll begin going grey before you fully pay off your student loans.
That's right: It takes the average student loan borrower a little more than 21 years to completely pay off student debt, according to a survey of 61,000 Americans completed by One Wisconsin Institute, a communication network for Wisconsin progressives.
The average student with a graduate degree will end up with a debt burden of $180,228, which will take 23 years to pay off, the survey found. In the following chart, One Wisconsin illustrated the estimated total cost to borrowers by education level: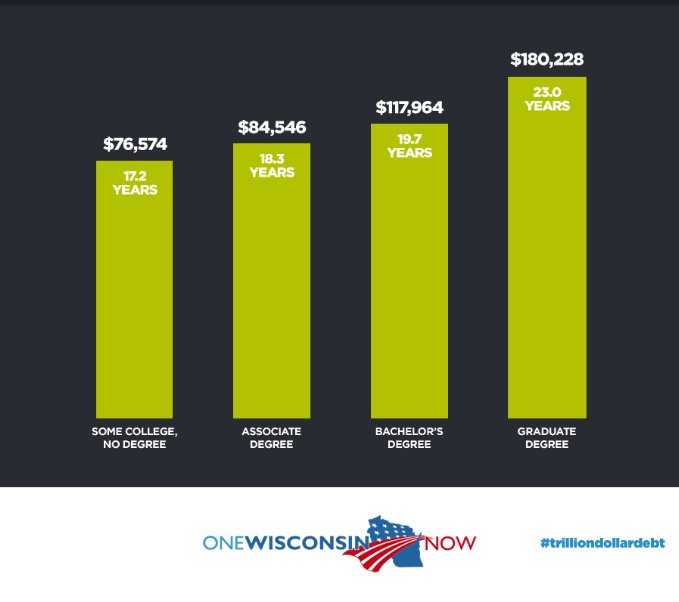 In case that wasn't depressing enough, the cost of student loans just got a lot more expensive. On Monday, new college students who take out subsidized Stafford loans for the fall semester saw their interest rates double to 6.8 percent from 3.4 percent, thanks to Congressional inaction.
In the U.S., more than 38 million people collectively owe over $1.1 trillion in student debt, according to the Consumer Finance Protection Bureau.
BEFORE YOU GO
PHOTO GALLERY
Comments On Private Student Loans