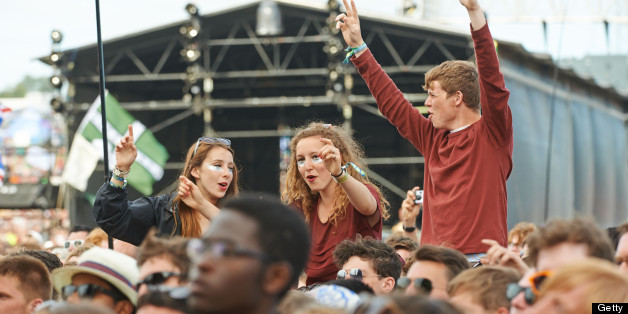 For one woman attending the Glastonbury Festival in England, the biggest moment of the music festival wasn't seeing the Rolling Stones or the Arctic Monkeys -- it was giving birth on the festival grounds.
A 33-year-old woman named Heidi Wesson was at the festival when she reportedly went into labor. Wesson, whose delivery was two weeks early, had her baby at the medical center on-site at Glastonbury. She reportedly began her labor after the Rolling Stones took the stage for their first performance at the festival.
"We'd like to send our congratulations to the family," a Glastonbury representative said in a statement. "We look forward to welcoming them back in future years. We've had babies born here that are now grown-ups. They still come every year. That's a beautiful thing."
The Guardian reports that Wesson has named her daughter Ivy after the Ivy Mead medical center at the festival where the baby was born.
PHOTO GALLERY
23 Great Glastonbury Faces
BEFORE YOU GO