He's done it again! Jamie Foxx stepped out on the 2013 BET Awards red carpet Sunday night in his go-to getup: a Trayvon Martin t-shirt.
It was last year, at the same annual event, that the 45-year-old actor first debuted the symbolic and supportive look. Since then Foxx has been relentless in throwing his voice, time and, well, wardrobe behind the Martin family's pursuit for justice. This past April, the "Django Unchained" star also wore a t-shirt honoring Martin and the Sandy Hook massacre victims at the 2013 MTV Movie Awards.
And with the recent start of the second-degree murder trial of George Zimmerman, the neighborhood watchman who shot and killed Martin in February 2012, it's clear that Foxx's sartorial messaging (and more) will continue.
Check out the star's black-and-white tee from last night's 2013 BET Awards and a look back at his other Martin moments.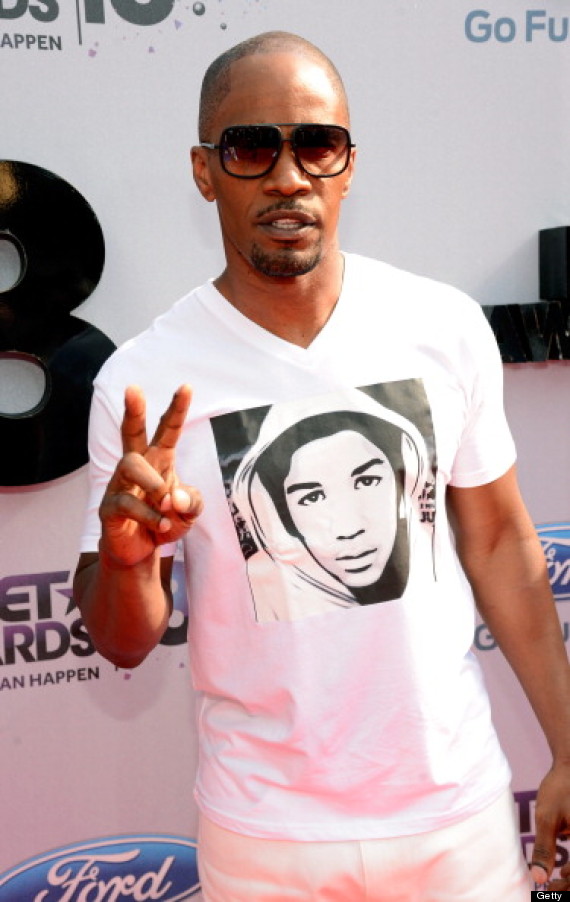 2013 MTV Movie Awards: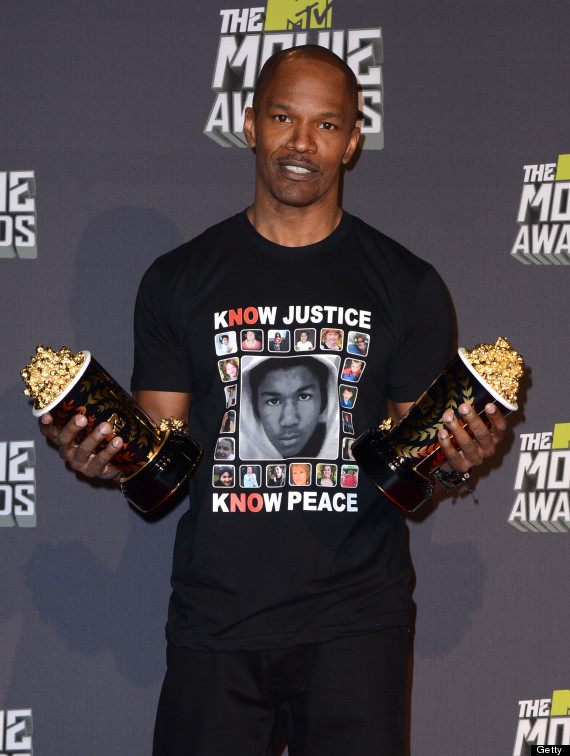 2012 BET Awards: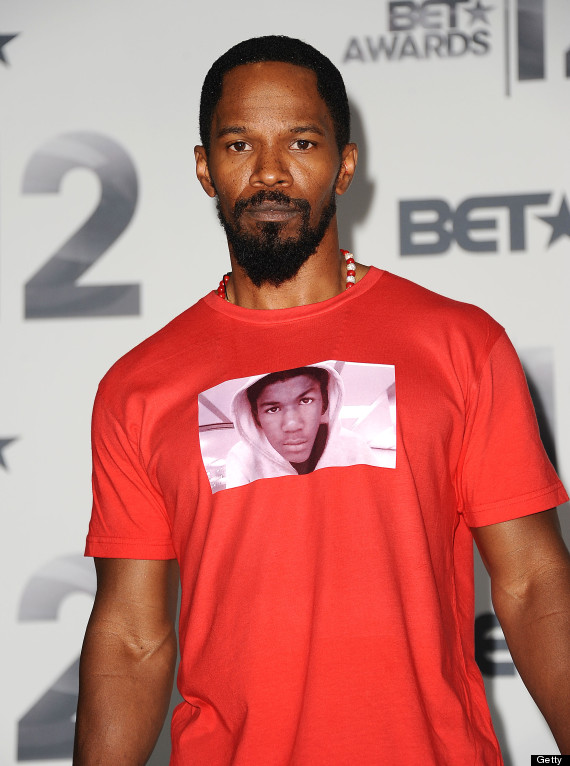 Here's a look at all the red carpet looks from the 2013 BET Awards!
BEFORE YOU GO
PHOTO GALLERY
2013 BET Awards Red Carpet