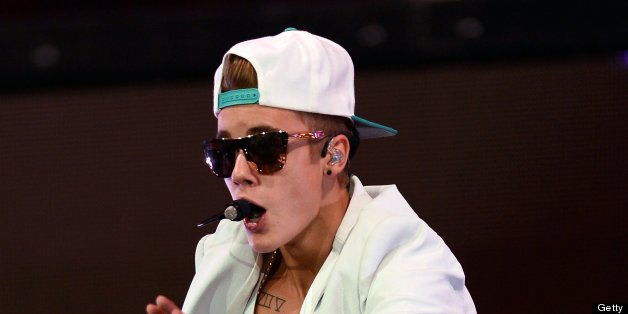 Justin Bieber's next album, or his "music journal" as manager Scooter Braun has taken to calling it, is going to be very "different." The album will be released in a new way, with Bieber opening up on the album's tracks.
"I'll just tell you that we're gonna release music it in a very, very different way with him," Braun told MTV News. "People and fans should be very excited for the end of this year because he's just written so many songs on the road."
The 19-year-old singer is currently in the midst of his international Believe tour, hitting cities across the globe.
"We're hoping the witch hunt [is] gonna end when he really just speaks for himself in the music," Braun continued. "We're gonna do it in a way that's very, very unique, so when you see 'Heartbreaker,' know it's coming directly from him and don't think [of] the normal 'Oh this is my single and this is going to be on the album' [rollout], realize there's gonna be a very unique way of how this music is going to be released unlike we've seen before from him."
Braun spoke of "Heartbreaker," Bieber's next single which he has been hyping on social media. While "Heartbreaker" is currently without an official release date, the pop prince has debuted the cover art for the song and has been teasing fans for weeks, insinuating that the track will be out soon.
For more on Justin Bieber's next album, head over to MTV News.
PHOTO GALLERY
Justin Bieber through the years
BEFORE YOU GO