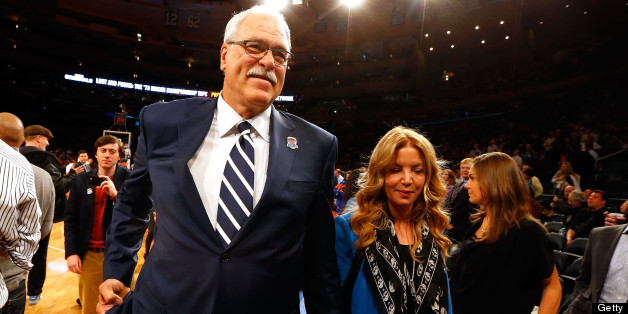 By Chris Yuscavage, Complex Sports
Heeeeeeere we go! For months now, there has been speculation about where Dwight Howard would sign after he became a free agent in the summer of 2013. Now, we're set to find out.
As of today, Howard is officially a free agent and is free to meet with whichever NBA teams he wants to meet with in order to determine which team he'll play for moving forward. And he's taking full advantage of the opportunity. He's met with the Lakers and Rockets so far, plans on meeting with the Hawks and Warriors later today, and will have meetings with the Mavericks and the Lakers again tomorrow.
So where will he sign? It's still anybody's guess. But on his Twitter account last night, Phil Jackson made it clear who he wants Howard to sign with. Jax is headed to Montana for his summer vacation, but while he's there, he expects to see Howard sign with…
@dwighthoward "i'm going up to the country going to paint my mailbox blue." While i'm there I expect to see you get on board
tis ur place

— Phil Jackson (@PhilJackson11) June 30, 2013
Okay, okay, no big surprise there. After all, Jackson is engaged to Jeanie Buss—daughter of the late Lakers owner Dr. Jerry Buss—so he pretty much has to encourage Howard to stay with L.A. But will his words have any bearing? We should find out in the next couple of days.
RELATED: The Rockets Are Clearing Up Space to Give Dwight Howard a Max Contract
[via ESPN]
BEFORE YOU GO
PHOTO GALLERY
Best 2013 Sports Photos