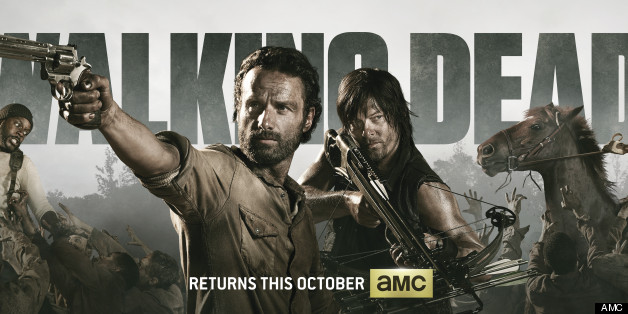 "The Walking Dead" Season 4 Comic-Con poster is here and it reveals ... nothing. But it looks really cool, and Michonne is on a horse, so that could be something.
Along with Michonne (Danai Gurira), the banner poster features Rick (Andrew Lincoln), Daryl (Norman Reedus) and Tyreese (Chad Coleman) battling the undead. Check it out below.

Season 3 of "The Walking Dead" focused more on the danger of surviving humans. Season 4, according to executive producer Gale Anne Hurd, will place more emphasis on zombies.
"We are going to amp up the threat of the walkers, because they've started to seem like a manageable threat. They are not a manageable threat," she said during "The Walking Dead" PaleyFest event. "But, it is the people who you think you can trust who betray you, that you have to fear. It is the monster inside you. We all have them. How do we keep them in check?"
PHOTO GALLERY
The Walking Dead
"The Walking Dead" returns to AMC in October 2013.