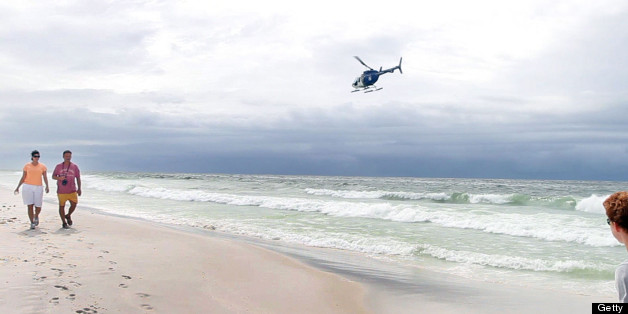 Rich New Yorkers fearing that long trek to the Hamptons for the Fourth of July can relax.
New York reports Uber, the app-based livery cab company, is offering flights to Hamptons via helicopter for $3000. Totally reasonable, right? From New York:
On July 3, from noon to 8 p.m., Uber users can use their app to get picked up anywhere in the city, driven to the nearest heliport — at Wall Street, West 30th Street, or East 34th Street — and flown out to East Hampton airport. Uber is also extending its more traditional SUV service to the Hamptons for the summer, from Wednesday through Labor Day.
Uber NYC's Josh Mohrer told Betabeat, "This is an experiment extending our logistics fabric to new modes of transportation – and it helps spread the word that Uber is available in the East End this summer."
The helicopter accommodates five people in total, meaning for only $600 a person local one percenters can fly high above we pitiful plebeians below, riding the booze-drenched LIRR train or stranded swimming off NYC's less-than-pristine beaches.
BEFORE YOU GO
PHOTO GALLERY
Bobby and Stephanie's Hamptons Home