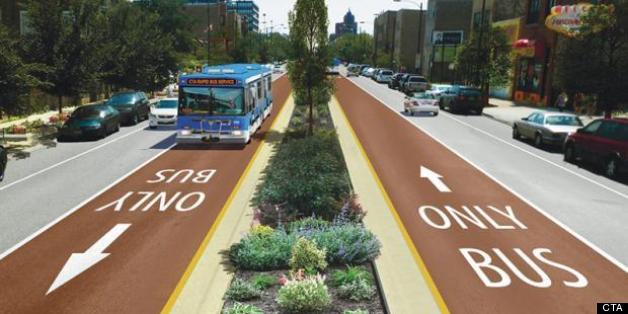 Story by Alisa Hauser, courtesy DNAinfo Chicago:
EAST VILLAGE — Promises of a faster and more reliable CTA bus commute did not reassure some of those living near Ashland Avenue at a meeting Monday night, with residents wondering if a dramatic plan to add center bus lanes and stations was necessary.
In April, the city gave the official green light to Ashland Bus Rapid Transit, which includes reducing Ashland to single lanes for auto and truck traffic on each side of the street in order to add bus lanes in the center between 31st Place on the South Side to Cortland Avenue in Bucktown.
That 5-mile stretch, called the "Ashland Corridor," is part of a larger effort to bring express bus service to Ashland from 95th Street to Irving Park Road by 2016.