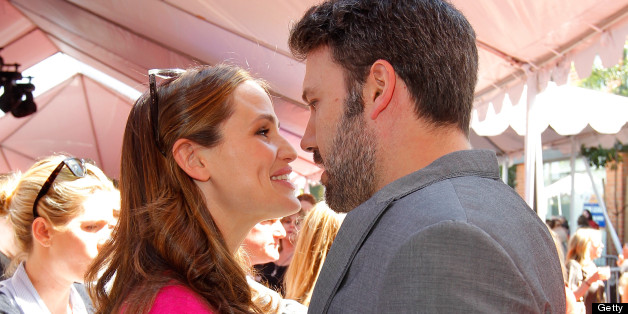 Congratulations are in order for the Garner-Affleck clan, who reportedly celebrated two major milestones this past weekend.
According to reports, Jennifer Garner and hubby Ben Affleck were in Charleston, Garner's West Virginia hometown, over the weekend to celebrate their eighth wedding anniversary and the baptism of their 16-month-old son.
The happy couple are said to have marked their anniversary Saturday with a "low-key" meal. On Sunday morning, they joined their daughters, Violet, 7, and Seraphina, 4, along with members of Garner's family at Christ Church United Methodist for the baptism of their son, Samuel.
"He's really cute. He was wearing little blue overalls," a parishioner told People of the toddler. "He kept trying to high-five the pastor as he was getting baptized."
Both of Samuel's older sisters have also been baptized at the same Charleston church.
According to an earlier People report, Violet, then just a 1-year-old, was baptized on Christmas Eve in 2006 at Christ Church United Methodist. Seraphina was 2 when she was baptized at the church in 2011, the Charleston Daily Mail reports.
BEFORE YOU GO