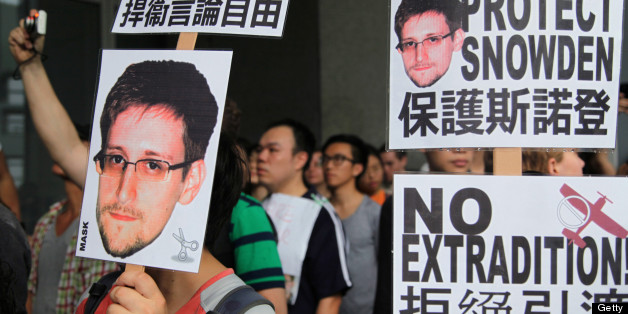 Reporters Without Borders' Christophe Deloire defended Edward Snowden on Wednesday, calling on the European Union to protect him.
Deloire co-wrote an editorial in Le Monde with WikiLeaks founder Julian Assange. In it, they insisted that Snowden — the source who leaked top-secret information about the NSA's domestic surveillance programs — is a "whistleblower," and denounced the United States' treatment of him.
"Although the United States remains a world leader in upholding the ideal of freedom of expression, the American attitude toward whistleblowers sullies the First Amendment of the U.S. Constitution," the editorial read.
They also argued that "the EU countries owe Snowden a debt of gratitude for his revelations, which were clearly in the public interest."
Snowden has applied for asylum in twenty-one different countries, including Ecuador, but none have heeded his request so far. He initially fled the United States to Hong Kong, where he was when the Guardian and Washington Post broke their bombshell stories. From there, he traveled to Moscow, and currently remains in the airport. He is reportedly unable to leave without the consent of Russian authorities.
BEFORE YOU GO
PHOTO GALLERY
Edward Snowden: Reactions