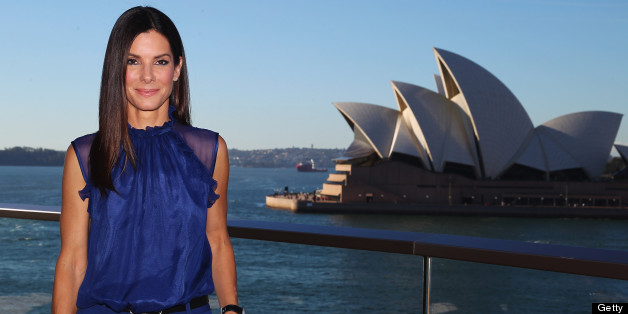 "Gravity," Alfonso Cuaron's first film since "Children of Men" in 2006, will open the 2013 Venice Film Festival on Aug. 28. The prestigious fest is one of the first of Oscar season, giving Cuaron's film a very high profile bow. Last year, "The Master" debuted at the Venice Film Festival and went on to win Silver Lion (Best Director) and Best Actor (shared by Philip Seymour Hoffman and Joaquin Phoenix).
Set in space, "Gravity" stars Sandra Bullock and George Clooney as two astronauts trying to overcome an accident during their mission. "It is a very odd film, really," Clooney told USA Today in 2011. "Two people in space. No monsters."
Warner Bros. is set to release "Gravity" on Oct. 4. For more on the film's tortured production process, check out previous HuffPost Entertainment coverage. For more on the Venice Film Festival, head to THR.
PHOTO GALLERY
Celebrity News & Photos