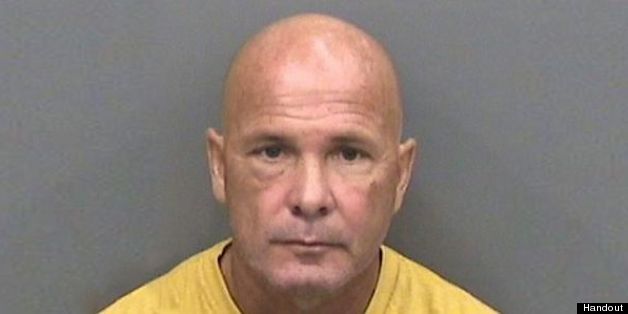 Police in Florida say a man fatally shot an innocent motorist who he mistook for someone he fought with earlier outside a nearby strip club.
Jerome Edward Hayes, 48, turned himself over to authorities Monday in connection to the shooting death of Fred William Turner, WPTV reports.
Investigators initially believed Turner, 47, was the victim of road rage when he was found dead on the side of Interstate-4 around 3 p.m. Saturday.
Police said that Turner called 911 to report that he was being followed and felt threatened.
"While on the phone the victim stated that the vehicle following him had earlier pulled up next to his vehicle and someone displayed what appeared to be a semi automatic weapon to him," the Hillsborough County Sheriff said. "The victim stated that he had done nothing to cause someone to follow him."
Moments later, dispatchers heard multiple gunshots over the phone. Turner was found covered in blood, pulled over to the side of the road.
Authorities said that Hayes mistook Turner for a man who he fought with at a strip joint called the Gold Club, according to ABC Action News.
Hayes appeared in court Tuesday where a judge determined he would be held without bond. He is charged with first-degree murder.
BEFORE YOU GO
PHOTO GALLERY
10 Major Crimes That Shocked America (SLIDESHOW)