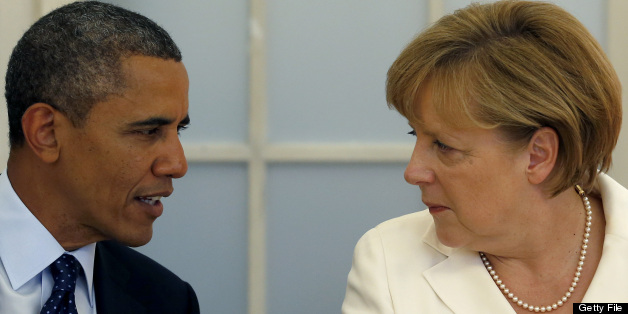 Days after an explosive Der Spiegel report alleged that the United States' spying efforts extended into Europe, high-level talks with Germany will happen in the coming days.
The White House released a readout of a Wednesday phone call between President Barack Obama and German Chancellor Angela Merkel, where the pair agreed to bring security officials together to discuss the surveillance issue.
"The president assured the chancellor that the United States takes seriously the concerns of our European allies and partners," the White House said in a statement. "The two leaders reaffirmed the importance of continued close cooperation between our respective intelligence services in the fight against terrorism and other threats to the security of the United States, Germany, and our allies."
Germany responded strongly to the Der Spiegel report Monday, with Merkel spokesperson Steffen Seibert classifying the allegations as "unacceptable" if true.
"We are no longer in the Cold War," Seibert said.
Facing that level of uproar, Obama suggested Monday that spying on other countries is not unusual. But he also aimed to reassure allies that communication is always the first mode of contact.
"I'm the end user of this kind of intelligence," he said. "And if I want to know what Chancellor Merkel is thinking, I will call Chancellor Merkel. If I want to know President Hollande is thinking on a particular issue, I'll call President Hollande. And if I want to know what, you know, David Cameron's thinking, I call David Cameron. Ultimately, you know, we work so closely together that there's almost no information that's not shared between our various countries."
BEFORE YOU GO
PHOTO GALLERY
Politicians React To NSA Collecting Phone Records