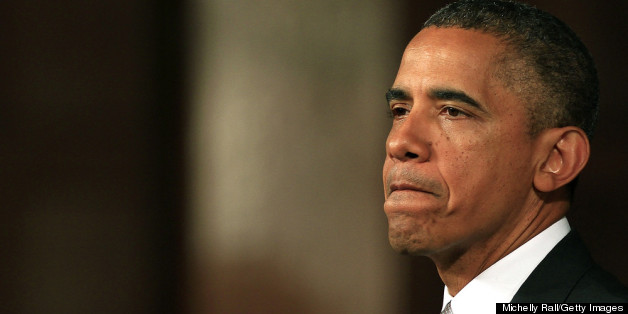 A one-year delay in penalties for employers that don't provide health insurance to workers is likely to keep things the way they are as covered workers retain benefits while companies opt against extending them to more workers, according to experts and business owners.
The law requires companies with at least 50 full-time workers to offer qualifying, affordable health insurance or face financial penalties up to $3,000 per employee -- provisions that led companies including Olive Garden parent Darden Restaurants and sandwich chain Jimmy John's to considering cutting worker hours or freezing hiring. Other companies, including convenience store and gas station chain Cumberland Gulf Group, planned to extend benefits to more workers.
Absent the Obamacare penalties, workers at retail and restaurant chains probably won't see any change next year -- for better or worse, experts said. Freeing companies from financial penalties and paperwork requirements eliminates the need to transform their workforces to avoid providing health benefits or paying penalties by shifting more employees to part time or keeping their staffs below 50 people. At the same time, companies that may have considered covering more workers now have one fewer big reason to do so.
"They will sort of keep the status quo," said Sandy Ageloff, health and group benefits leader at human resources consulting firm Towers Watson in Los Angeles. "Most employers, as long as they have not communicated it yet to employees and perhaps even some who have, will defer the changes they were going to make," she said.
That status quo can take several forms. Workers who may have faced cuts in their hours to keep them below the 30 hours that would define them as full time under the law could get a reprieve. Workers whose employers don't cover them today may not extend benefits because the penalties won't be enforced next year. Employers also aren't likely to drop coverage they already provide and divert workers into Obamacare's health insurance exchanges.
This may result in some workers not gaining health coverage the law was supposed to encourage. Although experts said that number couldn't immediately be estimated, it probably won't be many because most companies of this size already offer health benefits.
Workers who aren't offered health benefits by their employers can shop for coverage on Obamacare's health insurance exchanges and may qualify for financial assistance. Tax credits are available for people who earn between the federal poverty level, which is $11, 490 this year for a single person, and four times that amount. People who earn up to 133 percent of poverty, $15,282 for a individual this year, qualify for Medicaid in states that opt to expand the program under Obamacare next year.
The Cumberland Gulf Group, which operates almost 600 Cumberland Farms convenience stores and more than 2,000 Gulf Oil gas stations, announced last month that it would convert more of its workers to full-time status and provide them with health benefits. The Framingham, Mass.-based company isn't altering course because of the delayed regulations, said John McMahon, chief human resources officer.
"When the news came out yesterday about this delay, we were like, 'Okay, so what does that mean?' And the answer was absolutely nothing. We're moving forward," McMahon said. "We were moving in this direction strategically overall anyway." By Oct. 1, the company expects to convert 1,500 workers to full-time status, giving it a workforce of 4,500 full-time employees and 2,700 part-timers. McMahon expects at least 70 percent of workers to join the company's health plan next year.
The Cumberland Gulf Group is shifting its labor force to full-time status in order to attract and retain better employees. Providing health benefits is one component of that approach, McMahon said. If the administration's delay in the employer penalties influences other retailers not to expand coverage, that's better for his company, he said.
"We think this is an additional competitive advantage for us," McMahon said. "We're looking at this as decision from the government as a positive for us."
The 2010 health care reform law includes provisions requiring companies with at least 50 full-time employees to offer qualifying health benefits or face financial penalties. On Tuesday, the Treasury Department announced it wouldn't enforce rules that companies report employee health benefits to the federal government or the penalties for not complying with the law. The individual mandate that most U.S. residents obtain some form of health coverage will still be in force next year.
These provisions, known as the "employer mandate" or "play-or-pay" rules, were designed to discourage companies from dropping workers' health insurance and to encourage them to add some uncovered employees to health plans. The Congressional Budget Office predicted the law would have a modest effect on employer-sponsored health insurance.
Jobs are the most common sources for health care coverage in the U.S. A majority of Americans -- about 170 million people -- were enrolled in company health plans in 2011, according to census data. Among companies that have at least 50 employees, 94 percent offer health benefits, a Henry J. Kaiser Family Foundation survey shows. Employer health coverage is offered on a completely voluntary basis in almost all states.
Like Cumberland Gulf Group, the Santa Clarita, Calif.-based landscaping company Stay Green Inc., intends to follow through with its plan to offer health insurance to workers next year, said CEO Chris Angelo. "For us, no, it doesn't change anything. It doesn't impact us," said Angelo. Angelo told The Wall Street Journal last month he doubts his employees will opt to buy the coverage he will provide, partly because of cost.
Chain store and franchise owners from a variety of retail and restaurant companies have publicly speculated that Obamacare's employer rules would lead them to cap workers' weekly hours at 30 to avoid the law or to refrain from hiring more workers to remain below the 50-employee threshold under the regulations.
The Huffington Post sought comment from several of these executives, including Zane Tankel, CEO of Apple-Metro, which owns 40 Applebee's restaurants in the New York area; Jon Metz of West Palm Beach, Fla., who owns Denny's, Dairy Queen, and Hurricane Grill & Wings locations; and Dean Hodges, an Omaha, Neb.-based owner of Jimmy John's sandwich shops. None replied.
In emails to The Huffington Post, retailers and fast-food chains were muted in their reaction, mainly saying they were reviewing their options and preparing to comply with the health law known as the Affordable Care Act. "As we currently evaluate affordable health care options for our full-time employees, the benefit to the government's delay of new mandates will allow us more time to properly abide by any changes as a result of new legislation," Denny's Corp. said in a statement.
Capping employee hours or taking similar steps now that the penalties are off the table for a year probably won't be appealing to many companies, Ageloff said. "The challenge of cutting hours, changing their work structure, given this delay, has the potential to draw additional, unwanted P.R.," she said.
Kevin Short and David Winograd contributed reporting
BEFORE YOU GO
PHOTO GALLERY
13 Devastating U.S. Numbers About Poverty, Income And Health Insurance