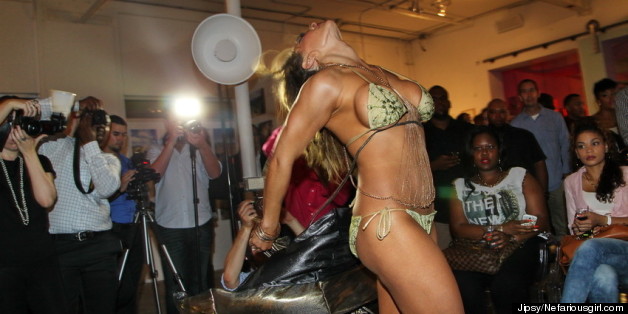 BY JIPSY, NEFARIOUSGIRL.COM
RAW: Natural Born Artists is an independent arts organization for artists, by artists in over 60 cities worldwide including those in Australia, the United Kingdom, Canada and here in the US.
This is RAW's 3rd installation in Miami and once again held at the LMNT space in Midtown. A huge crowd turned out to support artists who participated in the RAW Kaleidoscope Miami exhibit, mostly friends and family -- but I found some of Miami's art enthusiasts creeping around.
Overall, RAW was just that: raw. All the way down to the bone raw. But that's the idea, starring everyone from magicians to fashion designers and illustrators, photographers and painters. It was a mixed bag of artists looking for a stepping stone to showcase their work and make it public (a pretty big deal when you're starting out). The next presentation, RAW En Masse Miami, will take place on Friday, August 23.

For more information on RAW in Miami, visit rawartists.org/miami. -- Jipsy