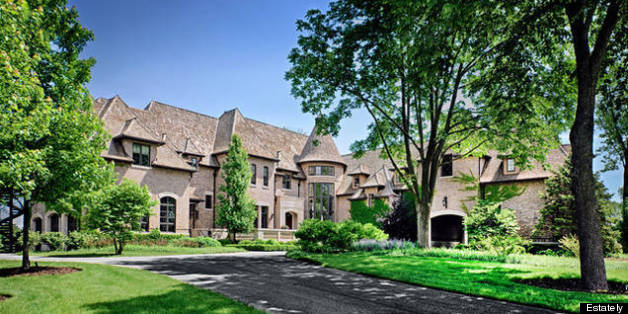 Strip clubs are known their tacky designs, but that apparently didn't influence the interior decorating of the suburban Chicago home recently listed by Admiral Theatre owner Sam Cecola.
The tasteful, sprawling and stunningly gorgeous Barrington Hills home of the strip club owner (with, uh, alleged Chicago mob ties), recently hit the market for $15.9 million, according to Estately.
Story continues below
PHOTO GALLERY
Reputed Mobster's Barrington Home Hits Market
Described in the listing as a "lavish French country estate" that "invites resort living," the five-bedroom, nine-full-bathroom 20,000 square-foot home is indeed spacious. Beyond roominess, however, the posh pad also has no shortage of amenities that include a wet bar, a dog run, walnut-paneled library, gourmet kitchen and, interestingly, a built-in safe.
The estate sits on eight acres of land, much of which is dedicated to water: The home comes with an outdoor pool, outdoor fireplace, pond and waterfront views.
According to Chicago Real Estate Daily, the home also comes with a "tremendous" amount of custom woodworking, ornamental plasterwork — and a state-of-the-art security system.