Appearing in a revealing maroon monokini and a curly brunette wig, Amanda Seyfried is channeling famed porn actress Linda Lovelace in the newly released teaser for the upcoming biopic about the "Deep Throat" star.
Other than donning a monokini reminiscent of the outfit worn by Lovelace on the 1972 porno's original movie poster, Seyfried is also pictured in a polka dot dress and other outfits reflecting the style of the time.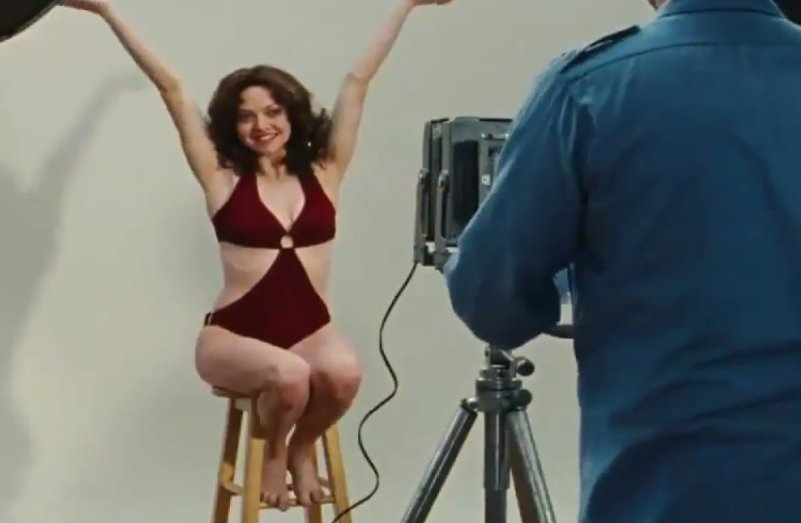 (Amanda Seyfried poses in a monokini for the film "Lovelace." Watch the YouTube video of this photo shoot sequence here.)
Dramatic makeover aside, Seyfried has reportedly read Lovelace's books and studied videos of the porn star in preparation for her racy role. The "Mean Girls" star has also said that she watched "Deep Throat" to get a sense of what she was getting herself into.
"What surprised me was the amount of pubic hair!" Seyfried told Glamour magazine last year of watching the infamous film.
James Franco, Chloe Sevigny and Sharon Stone also star in "Lovelace," scheduled to hit theaters in August. Watch the film's trailer above.
BEFORE YOU GO