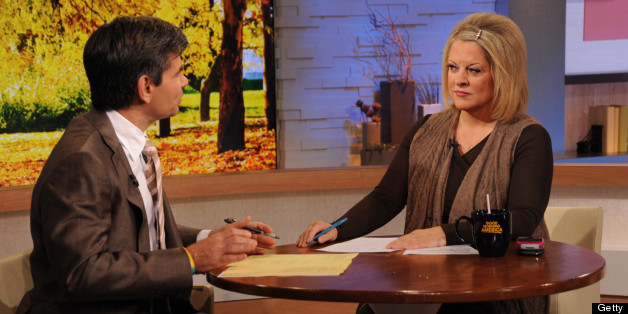 HLN host Nancy Grace was allegedly banned from appearing on "Good Morning America," the New York Post reported on Friday.
Grace regularly appeared on "GMA" as a legal analyst who would spar with ABC's Dan Abrams over various legal issues and trials. But since CNN launched its new morning show last month, Grace has appeared on "New Day" to discuss the George Zimmerman trial.
Sources told the Post that CNN's new president Jeff Zucker has "banned" CNN and HLN talent, including Grace, from appearing on "GMA." A spokesperson denied that Grace had been "banned" but did say that the network asked that talent "not appear on other network's morning shows, unless they are promoting a book or a personal project." The request is similar to other networks' policies.
Like its cable news competitors, CNN has devoted a significant amount of programming to the Zimmerman trial, at times prioritizing trial coverage over other breaking news events like the political crisis in Egypt. CNN also launched a one-hour program during its primetime line-up devoted to analysis of the Zimmerman trial. The new show competes directly with a program on CNN's sister network, HLN.
BEFORE YOU GO
PHOTO GALLERY
Trayvon Martin Timeline