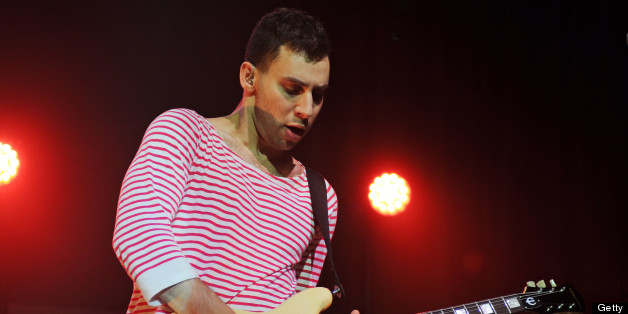 Still basking in the Grammy-winning success of their album "Some Nights," fun. guitarist Jack Antonoff says there are "hints of a game plan" to start work on a follow-up.
The band is set to embark on its Most Nights Summer Tour alongside Tegan and Sara starting July 6, and after the road trip concludes in September, there will be a "bridge to the next record."
"There's, like, hints of a game plan," Antonoff told Billboard. "The way we work is pretty spontaneous and pretty quick. 'Some Nights' was written and recorded in a two-month time period, and I think that's one of the elements that made it successful as an album. It should be a documentation of a band in a moment, not a giant, three-year process. So the next album will be the same thing. I assume some time at the beginning of next year we'd like to be in the studio, but that all depends on when the feeling hits and when we have a concept that's worthy. Until we have the parameters of what the album really is it's hard to hone in on them and work specifically on it, and we're not there yet."
BEFORE YOU GO
PHOTO GALLERY
Grammy Awards 2013