East Coast gay revelers seeking sand, surf and sizzle are no longer relegated to Provincetown and Fire Island. Atlantic City's Resorts Casino Hotel has been offering those thrillseekers a delightfully fabulous alternative with Pro Bar, billed as the very first lesbian, gay, bisexual and transgender (LGBT) nightclub and lounge found in a casino in the world.
Of course, the nightclub isn't the only LGBT-friendly offering found at Resorts, which became the first legal hotel and casino on the East Coast in 1978. Also featured is "Divas Do AC," a wildly popular female celebrity impersonator show featuring drag send-ups of Madonna, Liza Minnelli, Patti LaBelle, Dolly Parton and Joan Rivers. The more recently added Piano Bar offers guests a mix of Broadway showtunes and a more sedate atmosphere, while Jimmy Buffett's Margaritaville restaurant and entertainment complex began welcoming a similarly diverse crowd when it opened in June.
Pro Bar celebrated its two-year anniversary in May: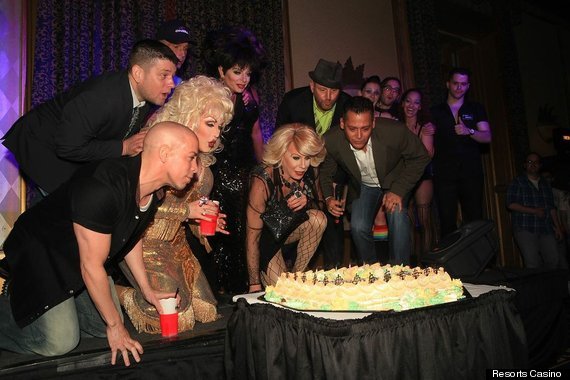 But Pro Bar, formerly known as Prohibition in keeping with Resorts' overall Roaring Twenties theme, is undoubtedly the jewel in the hotel's crown, both literally and figuratively. Compared to its counterparts in New York and San Francisco, the rooftop venue draws a noticeably balanced crowd of men and women, gay and straight, who are all eager to take in the club's unique vibe and rhythms as well as stunning aerial view of Atlantic City.
"Our goal when we created Pro Bar was to develop a venue specifically for the LGBT community that wasn't one or two nights a week, but a safe, steady venue that continually provided top-notch entertainment and atmosphere," Joel Ballesteros, Director of LGBT Marketing at Resorts, said shortly after the nightclub's two-year anniversary party in May.
In Ballesteros' words, Pro Bar has certainly succeeded. The anniversary party saw Thea Austin of Snap! taking the stage, offering up renditions of smash 1990s house songs like "The Power" and "Rhythm is a Dancer."
On hand to celebrate Pro Bar's anniversary was Snap! singer Thea Austin: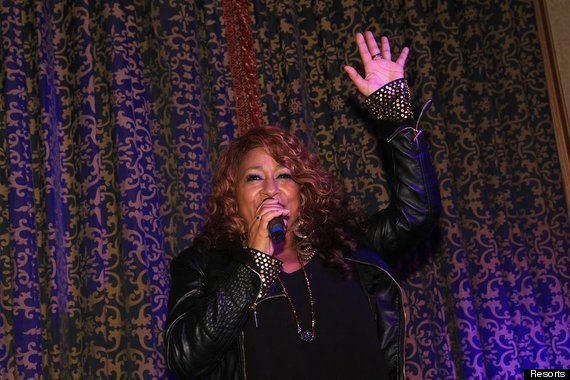 "We continue to bring iconic entertainers, DJ's and events to the club, while supporting local non-profit organizations and our community," he added. "I am proud of what we have established here at Resorts Casino in Atlantic City and am excited for the future."
For more information on Pro Bar, click here. For more details on Resorts Casino Hotel, click here.
Check out other destinations suggested by LGBT travel experts at The New York Times' 10th annual Travel Show:
BEFORE YOU GO
PHOTO GALLERY
LGBT Travel Destinations 2013