This article originally appeared on HowAboutWe.com
Going to a wedding this summer? Of course you are. Going to seven weddings this summer? Oh, honey.
Sure, there's something wonderful about seeing two people you love pledge their lives to each other in front of their friends and family. And with cake and drinking and dancing, there's no doubt that weddings are a good time.
But there comes a year (or two) in most peoples lives where it seems like going to weddings is all you're doing, and after a while, the vows, the cocktail hour, the toasts, can all seem like a bit of a blur.
Related: The Weirdest Things People Find Attractive
To help you differentiate one wedding from another this season (or, alternately, to underscore the commonalities), we've come up with the ultimate Summer Wedding 2013 Scavenger Hunt. From mason jars to sparkler exits, can you check all the boxes before summer's end?
Check out HowAboutWe's printer-friendly version of this list here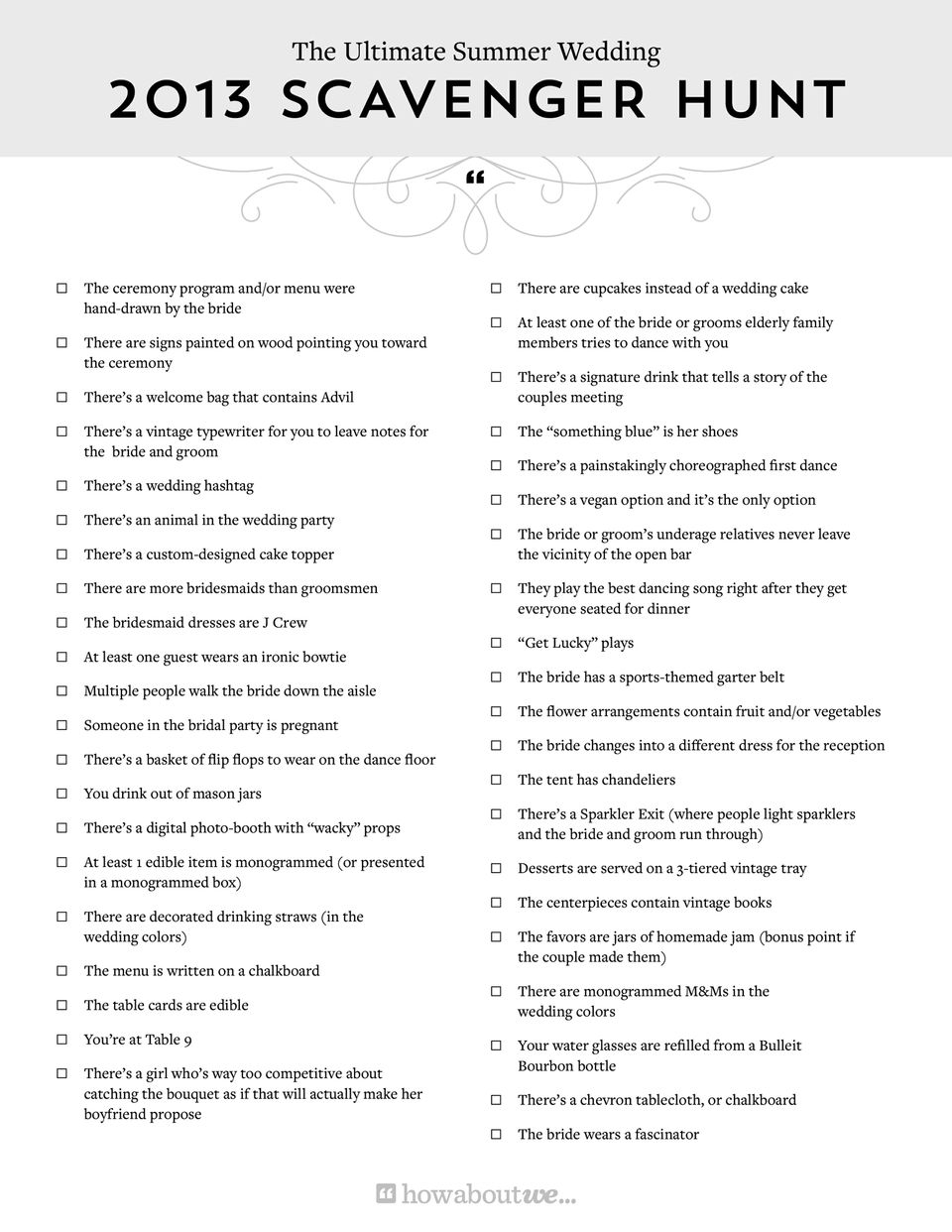 More from HowAboutWe
How to Propose to a 'Settlers of Catan' Fan
8 Bridesmaids Photos That Make You Want To Get Married Just For The Bridesmaids
Zing! 18 Comebacks To "Why Aren't You Two Married Yet?
Keep in touch! Check out HuffPost Weddings on Facebook, Twitter and Pinterest.
BEFORE YOU GO
PHOTO GALLERY
75 Ideas for Summer Weddings