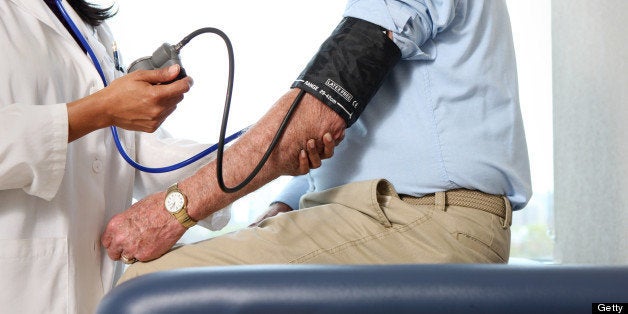 A person's risk of heart disease could be halved -- at the least -- by controlling high blood pressure and high cholesterol, but this feat is only accomplished by fewer than one in three people, according to a new study in the journal Circulation.
Researchers reviewed data from more than 17,000 American adults who participated in the National Health and Nutrition Examination Surveys during 1988-94, 1999-2004 and 2005-10. Researchers assessed their blood pressure and cholesterol levels as well as other potential heart risk factors including race, age, presence of other diseases (like diabetes), doctor visit frequency, insurance status and smoking habits.
Researchers found that the demographic that would best benefit from being prescribed blood pressure or cholesterol medication were older Americans with diabetes or heart disease, or who are Hispanic or African-American. Additionally, researchers found a link between visiting the doctor at least twice a year and controlled blood pressure and cholesterol.
The findings are important considering about a third of Americans have high LDL ("bad") cholesterol, according to the Centers for Disease Control and Prevention. Furthermore, only about a third of those patients with high cholesterol have their condition under control.
BEFORE YOU GO
PHOTO GALLERY
Foods That Lower Blood Pressure Naturally