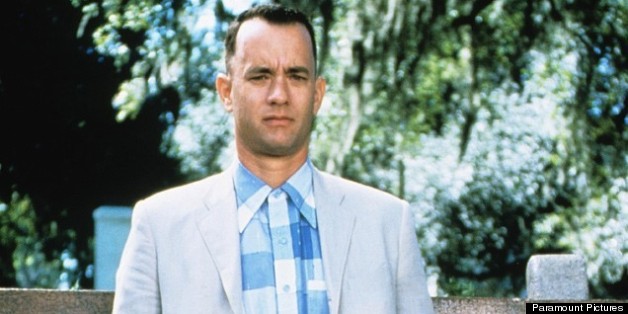 Nineteen years ago today, on July 6, 1994, one of the great American epics was released. "Forrest Gump" became a staple of movie culture, producing one of the most indelible title characters of all time. Tom Hanks went on to win his second consecutive Oscar for the performance, and "Gump" has seen been catalogued in Americana via countless television re-airings, a themed chain restaurant and a coveted spot in the United States National Film Registry.
Based on the 1986 novel by William Groom, "Gump" held the No. 1 spot at the box office for a whopping 10 consecutive weeks, becoming the fourth highest-grossing film of all time after earning $677.4 million worldwide. It currently holds on to the No. 60 spot on the list.
The movie has since become a dividing point in American pop culture. Despite its historical stature, many critics and even some fans have lambasted the film's immense adoration. Some feel it's a saccharine melodrama that is far inferior to "Pulp Fiction," its chief competition for that year's Best Picture Oscar.
Still, at No. 71 on AFI's 100 Years...100 Movies countdown, the movie is an undeniable piece of pop culture history, even if not all audiences find it as sweet as a "box of chocolates." Join us in recalling the "Forrest Gump" premiere and the movie's many accolades in the slideshow below.
PHOTO GALLERY
The Release Of 'Forrest Gump'