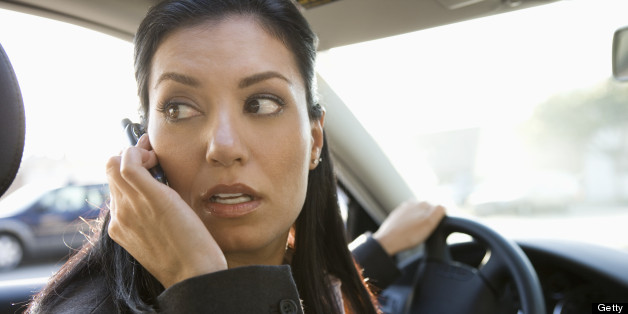 Illinois voters are ready for drivers to hang up on phone calls behind the wheel.
As a bill that would ban drivers from using hand-hell cell phones behind the wheel awaits Gov. Pat Quinn's signature, a new survey indicates the bill is backed by an overwhelming number of voters.
According to the Sun-Times, 85 percent of registered voters polled favor of the ban.
State Rep. John D'Amico (D-Chicago), chief House sponsor of the legislation, which passed the House and Senate in late May, called the poll numbers "good news."
Critics, like Rep. Mike Bost (R-Murphysboro), think the state should craft a distracted driver law that covers a whole spectrum of infractions, including cell phone use or changing the radio.
According to the News Tribune, lawmakers were most comfortable to limiting drivers from talking on hand-held cell phones but felt an outright ban on cell phone use in cars would be "too far."
Quinn is currently mulling the bill, but if signed into law, the ban would take effect in January. First-time offenders would face a $75 fine, which could grow to $150 after repeat offenses. Emergency calls would be exempt from the penalties.
If passed, Illinois would join the ranks of 10 other states that ban motorists from hand-held cell phone use while driving.
BEFORE YOU GO
PHOTO GALLERY
Concept Phone Designs That Make Us Wish The Future Was Now