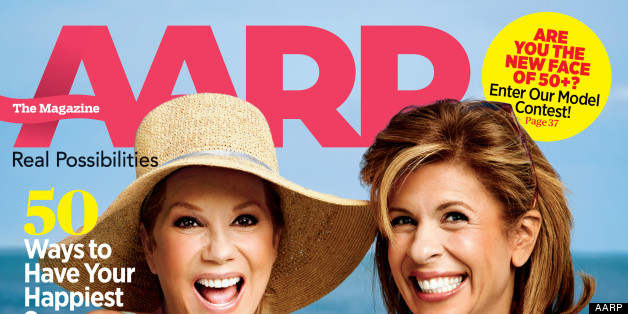 Let's face it. We live in a culture that values youth. Just consider the U.S. market for anti-aging products that's estimated at $80 billion.
But post 50s today are nothing like post 50s of the past. With people living longer than ever before, those in their 50s, 60s and even 70s and 80s are reinventing themselves in the second and third acts of their lives in all sorts of innovative ways. Wrinkles or not, older people today are living lives filled with all sorts of new possibilities.
AARP The Magazine, the world's largest-circulation magazine with 34 million readers, wants to celebrate post 50s with the launch of its Faces of 50+ Real People Model Search. Men and women age 50 and older are invited to enter by sharing how they embody the magazine's belief that life at 50+ is brimming with prospects.
The Faces of 50+ Real People Model Search is accepting submissions here now through August 15. Winners will be selected by a panel of AARP editors along with June/July 2013 AARP The Magazine cover stars Hoda Kotb and Kathie Lee Gifford.

"People are reimagining what life at 50+ looks like today, and we're looking to spotlight real people who truly embody what 50+ looks like... in every aspect," said Meg Grant, West Coast Editor of AARP The Magazine, in a press release. "Hoda and Kathie Lee are great examples of what we're looking for, and we're excited to bring a fresh perspective to our judging panel and have them join us in our search."
Readers eager to put their best face forward can enter by submitting a photograph, motto and a short essay describing how they are living their best life at 50+. AARP The Magazine's editors and judges will then choose six winners, and a select group of the remaining top submissions will be featured on www.aarp.org, where readers will select a seventh reader's choice winner. All seven models will be brought to New York for a photo shoot and featured in the December 2013/January 2014 issue of AARP The Magazine.
According to AARP, the contest is always a hit among readers, attracting thousands of submissions.
BEFORE YOU GO
PHOTO GALLERY
25 Celebrities Who Are Aging Gracefully